Careers
We're Hiring: Vice President of Program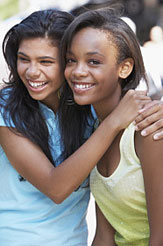 The Connecticut Health Foundation (CT Health) is a private philanthropic organization that works to systemically provide more access to better health care to under-served populations across the state. Based in Hartford, CT Health's central focus under its new strategic plan is health equity for Connecticut's communities of color. CT Health also works to improve oral health for low income families and is finishing over a decade of work in the area of children's mental health. The Connecticut Health Foundation advances its mission of "improving the health of all Connecticut residents" through funding grants and developing policy solutions.
We are looking for a Vice President of Program to provide analytical and strategic thinking, as well as planning and implementation of the programmatic aspects of the Foundation's mission, strategic plan and brand promise.
The ideal candidate will have a demonstrated understanding of and the ability to navigate complex systems such as the state's health care systems. You must be able to demonstrate your ability to understand, work effectively within and make change in small and large systems; synthesize large amounts of information/data and apply elements to advance CT Health's strategy; translate strategy into action; and align with our high energy, collaborative work style that integrates program, policy, and communications teams, all with a commitment to racial equity.
An advanced degree in a health-related or non-profit management field with a minimum of ten years of experience in philanthropy, health or human services administration and/or policy development is preferred. Proven managerial, operations, financial, problem solving, networking and organization development experience is highly desired. Must have a good presence for public speaking and representing the foundation, and be able to balance the forging of strong relationships with a commitment to fairness, transparency of process and impartial decision making.
To be considered for this position, please send your resume, a cover letter and salary requirements to Carol Kardas at carol.kardas@gmail.com. No phone calls please. Submissions are due no later than March 7, 2014.