Community Advisory Committee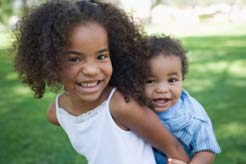 The community advisory committee serves as the foundation's eyes and ears in the community. Members provide input on existing initiatives and ideas for future programs.
M. Saud Anwar, MD, MPH
M. Saud Anwar, MD, MPH, is a physician specializing in pulmonary and critical care medicine. Currently, he serves as Chair of the Department of Internal Medicine of Manchester Memorial and Rockville General hospitals. Dr. Anwar has been involved in humanitarian and peace initiatives nationally and internationally, and organized medical missions for disaster relief. He completed his specialty and public health training at Yale University. He is currently serving as Mayor of the Town of South Windsor. Dr. Anwar is also serving as Physician advisor to the Care Management Department of Eastern Connecticut Health Network (ECHN) and is also the Medical Director for the Clinically Integrated Network of Eastern Connecticut.
Tanya Barrett
Tanya Barrett is senior vice president of 2-1-1 Health and Human Services (HHS), a program of the United Way of Connecticut, which helps meet the needs of Connecticut residents by providing information, education and connection to services. She oversees the 2-1-1 HHS unit and specialty units, HUSKY Infoline and Child Development Infoline. Previously, she worked in child protection and employment services for the mentally ill.  She is on the board of Klingberg Family Centers and the Connecticut Health Foundation's Fellows Alumni Association.
Fernando Betancourt
Fernando Betancourt is the executive director of the San Juan Center, Inc. in Hartford. Previously, he served as executive director of Connecticut Latino and Puerto Rican Affairs Commission; executive director of the United League of Latin American Citizens' National Educational Service Center in New Haven; deputy human resources administrator for the City of New Haven; and a member of the mayor's cabinet. Betancourt studied at the University of Puerto Rico School of Social Sciences and School of Law, and has been a guest lecturer at several Connecticut universities and colleges.
MaryAnn Perez-Brescia MSN, RN
MaryAnn Perez-Brescia MSN, RN, is an Assistant Professor of Nursing at Three Rivers Community College. She is the immediate past president of the National Association of Hispanic Nurses, Hartford Chapter. She is also one of the chairs for the CT Nurse Coalition Diversity subcommittee and is part of the 2014 CT Health Foundation Leadership Fellows Program. Brescia received her MSN and BSN at the University of Hartford and is currently pursuing a doctorate in nursing practice.
Nancy Kingwood, MS
The Reverend Nancy Kingwood, MS, is Deputy Director of HIV Services for Greater Bridgeport Area Prevention Program (GBAPP), Inc., where she supervises a multi-disciplinary staff, providing outreach education to social service agencies and faith organizations. She is also the founder and visionary of the Nia Alliance for People of Color, which aims to reduce substance abuse and HIV/AIDS in communities of color in the Bridgeport area under the Ashe Faith Project, for which she is the Project Director. Kingwood holds two degrees in Human Services and a Master's Degree in Human Services with a concentration Organizational Management and Leadership from Springfield College. She is a 2010 graduate and class president of the Black Ministries Program at Hartford Seminary.
Tim Marshall, MSW, LCSW
Tim Marshall, MSW, LCSW, clinical manager at the Connecticut Department Children and Families Central Office (DCF), has worked for the state for 15 years, primarily as the mental health clinical consultant in local DCF area offices. Additionally, he has held a variety of positions in private clinical work and currently does volunteer work with his church.
Tung Nguyen, MS, MPH
Tung Nguyen, MS, MPH, an epidemiologist at the City of Hartford Department of Health and Human Services. He also manages a local public health preparedness program that enhances a local health department's ability to respond to public health emergencies with a detailed action plan and a system of communication that includes hospitals, law enforcement, fire, emergency medical services, and other response agencies. Previously, he was a research associate at the University of Connecticut Health Center where he spent several years investigating potential vaccine candidates for Lyme and Syphilis diseases. Nguyen received a master of science in molecular cell biology from New York Medical College, and a master of public health from the University of Connecticut.
Marilyn Ondrasik
Marilyn Ondrasik is a consultant working to expand Future First to the United States. Future First is a successful career readiness program in the U.K. that helps public high schools recruit their alumni to be successful role models and to provide college readiness and career guidance. Previously, Ondrasik served as the Executive Director of the Bridgeport Child Advocacy Coalition (BCAC) for 17 years. BCAC is dedicated to improving the lives of children through research, advocacy and community mobilization, and works on health, education, early childhood, and poverty issues. She has also worked as Director of Research and Development for Greater Bridgeport Community Enterprises to develop new green businesses with a triple bottom line of environmental sustainability, social good by hiring hard-to-employ populations, and urban economic development.
Amos L. Smith
Amos L. Smith is the President and CEO at the Community Action Agency of New Haven, Inc., (CAANH) since May 2006. Smith is trained as a Results Based Accountability (RBA) coach with The Annie E. Casey Foundation. He is currently the President of the New England Community Action Partnership (NECAP) and Vice President of the Connecticut Association for Community Action (CAFCA). Prior to his work at CAANH, Smith was the Director of Health Grantmaking and previously, Director of Program at The Community Foundation for Greater New Haven.
Arthur L. Sperling, DMD
Arthur L. Sperling, DMD, is an oral maxillofacial surgeon who practiced in the Hartford area for more than forty years before retiring from clinical practice. He is currently an Associate Professor of Oral and Maxillofacial Surgery at the University of Connecticut Health Center. Previously, Sperling was one of Connecticut Health Foundation's founding Board members. He majored at Tufts University in physics and biochemistry and later earned his DMD from Tufts. Sperling's post graduate specialty training was completed at Harvard University in conjunction with his residency at Mass General Hospital.