History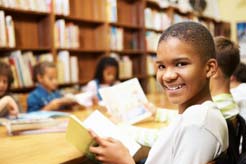 CT Health began as a vision of improved health outcomes for all residents of Connecticut. In the first ten years, we've grown into the state's largest independent health philanthropy, awarding 556 grants totaling more than $43.7 million in 45 cities and towns. Take a look at some highlights of our journey.
1997—ConnectiCare converted from a non-profit HMO to a for-profit managed-care company. As mandated by the state, money earned prior to the conversion had to fund a charitable foundation to serve the people of Connecticut.
1999—ConnectiCare, Inc. created ConnectiCare Holding Company, Inc. as part of its reorganization into a for-profit entity, and launched the Connecticut Health Foundation.
1999—Patricia Baker is hired to lead the organization.
2001—Made a strategic decision to exercise option to sell equity of ConnectiCare, creating an endowment of $130 million to function as a private foundation to carry out its mission.
2002—CT Health announced that it awarded more than $1 million in oral health grants. In September of the same year, the foundation announced a $1 million grant-making initiative aimed at addressing racial and ethnic health disparities.
2003—Published first policy brief that provided an in-depth analysis of the impact of Medicaid changes that would impose premiums and co-pays on families enrolled in HUSKY, which contributed to a reversal of the Connecticut General Assembly's decision.
2003—CT Health began executing its first strategic plan, which spanned three years.
2005—The Health Leadership Fellows program is established to offer formal training to influential young leaders committed to reducing racial and ethnic health disparities in the state.
2007—The foundation released its ten-year strategic plan, with a strong focus on systems change, education, and early identification and treatment of health issues.
2010—CT Health shifted the focus of its oral health priority to emphasize the importance of oral health on overall health within medical care, human service and education systems.