5 CT Health Leadership Fellows Say Why You Should Apply to the 2013 Class
The April 2, 2012 deadline to apply to our Connecticut Health Foundation (CT Health) Class of 2013 Health Leadership Fellows Program is fast approaching. If you're on the fence, I (Jenn) have put together a little roundup of previous & current Fellows who have appeared on our blog since recruitment started in January this year.
Alumni Fellows
Since being a part of our program, three of our Alumni Fellows have been on our blog to discuss their ongoing projects and successes in achieving health equity (more to come soon!), as well as what they loved most about the program.
Stephanye Clarke ('10) told me about her project with the Ledgelight Public Health District, and shared on camera what she learned during the program.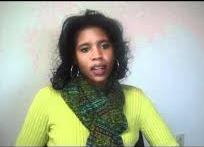 Tanya Barrett ('07) is not only an alumna of our program, she's also a member of our Community Advisory Committee, and the Senior Vice President of 2-1-1 Health and Human Services, a program of the United Way of Connecticut.
Christi Holmes ('10) was recently awarded the distinction of being one of Connecticut Magazine's 40 Under 40 for her work in reducing racial and ethnic health disparities. Christi credits the Fellows program for making her more effective in her work. "The Fellows program provided the roadmap for effective messaging, advocacy and leadership skills to enable my efforts further," said Christi.
Fellows Class of 2012
Daileann Hemmings and Fernando Marroquin-Saavedra have appeared on camera to discuss what they've learned about public will building (with a definition & steps to achieve it) and leadership presence.
These fellows demonstrate what you can learn to increase your leadership skills to achieve health equity. What questions would you have for us or them? Can we help with your application?