7 Steps to Writing a Strong Grant Proposal
Today's post was written by Lina Paredes, Vice President of Program at the Connecticut Health Foundation.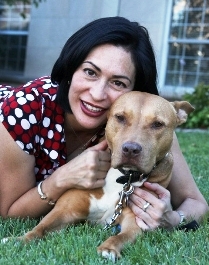 The grant application process. We recognize that applying for a grant with us (or any other funder, for that matter) can feel a bit like jumping through hoops. It requires much thinking, strategizing with your colleagues and partners, and information gathering. And that's before the writing process even begins!
Of course, the more work you do ahead of the writing, the simpler the grant preparation process is. But what else are we looking for in a grant proposal? I'm going to shed some light into what we think makes for a strong proposal – because it actually makes us a lot happier to say "yes" rather than "no" to a request.
First, the basics. Make sure you fill out the proposal completely, and supply all requested information. Stick to the page limit, and answer the questions explicitly. When you don't follow the instructions, you not only frustrate your reviewers … you leave them with the impression that you don't have the complete answer or have  thought through your plan.
Alignment. You have goals you want to achieve – and so does CT Health! We exist to achieve our mission and strategic objectives via our theory of change. All three pieces of that last sentence are equally important to us. The more you can demonstrate that there is a match between what you're trying to do and what we're trying to do, the more we'll want to fund your work. We take alignment very seriously, so if you get questions from us about alignment, realize part of what we're doing is ensuring that we don't put you through additional hoops if there's not a match.
Thoughtfulness & thoroughness. Once you've made sure there's real alignment between your work and that of the foundation, next you'll want to make sure that the proposal itself is aligned and that its various parts tell a part of the same story. Or to put it another way, you don't want to contradict yourself between sections. Besides synchronizing these pieces, you'll want to make sure each piece demonstrates effective analysis and thorough explanation.
Match the budget to the strategies. We want to be able to trace the activities outlined in the narrative to the items in the budget. Make sure the words and the numbers match   Also, having a realistic budget is critical – don't overload your budget with extras on one hand, or overpromise what you can deliver on the other.
Cultural & linguistic competence. For a definition of cultural and linguistic competence, please check out this article (editor's note: based on the conversation we've had about this internally, you can look forward to a future blog on this topic). For us, it's not enough to say, for example, that someone at your organization speaks Spanish. We want to see that you have an institutional commitment to this competence, demonstrated  by how you've embedded it within your protocols and policies. We also want to see evidence of it in your proposed work.
Organizational Capacity. We don't just evaluate the project you've proposed, we also look at your capacity and ability to do the work. You want to explain how your organization has the experience, staff, infrastructure, partnerships and relationships that make you the appropriate organization to do this.
Sustainability. We're interested in funding work whose impact will live beyond the life of the grant. How will the work continue once the grant has ended? And, how will your organization embed what you learned from the grant into your ongoing work? If you can describe both of those things, we'll feel confident that this is a sustainable project that can make a real impact on systems in the long run.
Our proposal review process involves multiple people (sometimes outside of CT Health), and these are the things we think about. Did you find this helpful? Or do you have other questions for us about what we look for? We want to be as transparent as possible about what we're trying to accomplish.