A Creative Approach to Dental Benefits
Have you struggled to find an affordable, effective dental insurance plan?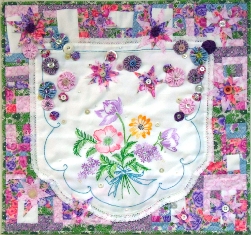 We sure have.   (If you know of one please let us know!)   Here at the Connecticut Health Foundation (CT Health), we know that proper oral health is critical to strong overall health, so this need was of particular importance to us.  And yet, it is a fact that co-pays and deductibles are increasing significantly for most medical and dental plans.  In some cases, fewer procedures are being covered.  Statistics indicate that the average family spends $3,000 a year on un-reimbursed medical and dental expenses.  This all means greater out-of-pocket expenditures for employees – which doesn't exactly encourage dental checkups!  With help from our employee benefits broker, Advanced Benefit Strategies (ABS),we identified a cost effective alternative, an Employer Funded Flexible Spending Arrangement (FSA).
FSA Definition & Benefits
What is an FSA? According to Wikipedia, an FSA allows employees to set aside a portion of earnings, which is not taxed, to be applied to medical (and other qualified) expenses. Through a contribution to each employee's FSA, CT Health is able to pay for bi-annual dental exams and cleanings for the employee and members of his/her family.  Employees could also make contributions from their pre-tax income to cover other dental procedures, including orthodontia.   (Employer and employee contributions can also be used to pay medical and medical related expenses.)
An FSA, which does not require any employer funding and generally has a small administration charge, is valuable to employees in many other ways too.  This video, produced by Evolution1, describes the types of expenses that can be charged against an FSA.  (Also see the IRS rules at http://www.irs.gov/pub/irs-pdf/p969.pdf .)  Covered expenses paid through an FSA are "discounted" because pre-tax income is used and so those dollars are not subject to FICA or federal income taxes!  This can produce savings from a minimum of 5.5% up to 15% or more.  It also helps our employees manage their cash flow.  They put away money each pay day and so it is available when large payments of medical and dental bills come due.
Potential Risks
There are risks from a FSA for both employees and the employer.  Employees who contribute more in a year than they spend forfeit those unused funds, unlike a HSA where they can be carried over to the next year.  This potential risk can be mitigated by an employee carefully estimating covered expenses and making more conservative contributions in the first year or two until they get a better sense for likely expenses.  Employers have financial exposure when an employee leaves the organization before all of their contributions have been funded so a careful analysis of turnover patterns is prudent.
Your broker can explain all of the finer details of this form of benefit.  Overall though, we have found it to be a very cost effective way to provide dental coverage and a mechanism for other employee cost savings.  I'd love to hear how FSA's have worked for you or if you have found other low cost benefits to offer to employees.
*Image from http://13thstreetstudio.typepad.com used under the Creative Commons license.