AIDS: Can We Win the "Winnable" Battle?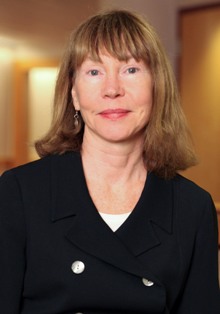 This article, dated 11/26/12, originally appeared on the Connecticut Public Health Association (CPHA) website as "CPHA Board Member, Elaine O'Keefe, Comments on the AIDS Epidemic…" article used with permission.
As we commemorate World AIDS Day on December 1, 2012, we also enter the fourth decade of the AIDS epidemic. There is much to celebrate with tremendous advances in treatment and prevention that have raised hopes of ending the epidemic here and around the globe.
When I first became involved in the public health response to AIDS in 1985, New Haven was the epicenter of the epidemic here in Connecticut. It was an unforgettable time and one of the greatest challenges I have faced in my long public health career. We were operating in an emergency response mode, trying to stem the tide of an epidemic that was raging out of control. There was little reason for optimism with virtually no AIDS-specific drugs available and formidable opposition to effective prevention and control measures, including sterile syringe exchange and widespread condom distribution. An AIDS diagnosis signaled death—and the societal stigma and fear surrounding the disease was as appalling as the unbridled wrath of the epidemic itself. Thanks to a combination of extraordinary activism and scientific advances the outlook today is markedly better overall.
Yet, four decades later, HIV/AIDS still carries unique stigma as a disease and disparities persist. Nearly half of all people with HIV/AIDS in our state reside in the 3 cities of New Haven, Hartford and Bridgeport, and a disproportionate number of those affected are people of color and people of low socioeconomic status. While new infections are declining among those who inject drugs, the rise in new HIV cases among gay men, and particularly young gay men of color, is truly alarming. HIV/AIDS is a "winnable battle," as the CDC has pronounced, but we have not yet won the battle around the globe, nor here in Connecticut.
In July 2010, the Obama administration provided us a blueprint, the first ever comprehensive National HIV/AIDS Strategy, calling for widespread and strategic implementation of evidence based approaches to prevent new infections, and to identify those with HIV early and link them to care. It is my hope that the public health community will heed the call to action embodied in this plan and redouble efforts to advance HIV/AIDS prevention and care and eliminate the inequities that persist here in Connecticut.
Elaine O'Keefe is a member of the first generation of public health professionals in Connecticut, and the nation, who responded to AIDS when it was first recognized as a public health crisis in the early 1980's. O'Keefe is currently the Executive Director, Center for Interdisciplinary Research on AIDS and Office of Community Health, Yale School of Public Health. She is a Connecticut Health Foundation Board Member.