Assessing Our Path in Oral Health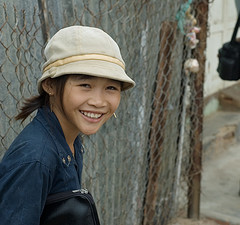 Our initial strategy in tackling the oral health crisis in Connecticut was to increase access. Historically, only 15 percent of Connecticut dentists treated any Medicaid patients and less than 10 percent filed claims for $10,000 or more annually.
The reason? Many dentists would not treat patients with Medicaid because reimbursement rates were so low. You can read the details of what happened here, but the short version is, in 2008 a settlement increased reimbursement rates, making it financially viable for them to treat lower-income children.
What this means for Medicaid patients is that it's easier for them to get the care they need. A child on HUSKY A can see a private dentist close to home rather than traveling over an hour to the closest clinic. This saves transportation costs and time missed from work for the parent and time missed from school for the child.
But is that enough? Has the ability for these patients to get dental care translated into them getting dental care? Are kids on HUSKY A going to the dentist?
We also wanted to look at whether the changes in the reimbursement rate changed where patients are getting dental care. Do patients prefer to seek care in a private setting as opposed to a public setting?
CT Health has partnered with the Department of Social Services (DSS) to examine the impact of the changes to reimbursement rates.  This is a multi-year project that, overall, will inform and we hope enhance the program.
"Few states have examined the effects of changing reimbursement rates on both providers and patients.  Understanding the outcomes is critical to helping make informed decisions to improve the oral health and dental care of patients on Medicaid," said Joanna Douglass, Associate Professor, University of Connecticut School of Dental Medicine.
"What's really exciting about this work is looking at the response of dental providers to this change in rates, as well as examining the changes in access among individual towns and cities," said Tryfon Beazoglou, Professor, University of Connecticut School of Dental Medicine.
Preliminary results are very encouraging. We expect the estimates on dental utilization for the first year and a half would be out in next couple of months. Stay tuned for more information!
Photo by Lucas Jans under the Creative Commons license.