Basic Health Plan: Feasible for Connecticut
By Monette Goodrich, CT Health consultant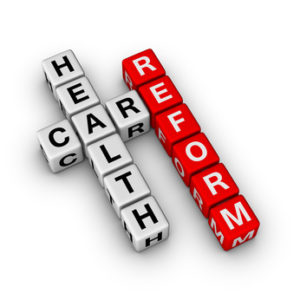 While implementing a basic health program (BHP) in Connecticut is feasible, the impact on both consumers and health providers remains somewhat unclear as states and advocates wait for additional federal implementation guidance.
In a Dec. 15th presentation to the Health Insurance Exchange Board, consultant Mercer reviewed the impact of a BHP, an option for states to cover non-Medicaid eligible adults between 138 percent and 200 percent of the federal poverty level (FPL), on markets and the Exchange (see presentation).
Currently the state of Connecticut provides health insurance coverage for families with incomes up to 185 percent of the federal poverty level (FPL) [about $40,000 for a family of four].  The federal health reform law will expand Medicaid coverage to all people under age 65 with an income up to 138 percent of FPL (about $21,000 for an individual).  When Connecticut's health insurance exchange is operational on Jan. 1, 2014, all adults with incomes above 138 percent of FPL will be required to purchase health insurance through the Exchange.
In the Exchange, out-of-pocket costs for those earning 138 percent to 200 percent FPL could range between $75 and $270 per month. Those earning between 138 percent and 400 percent of FPL will receive extra help to pay for coverage, but these subsidies may not cover all of the cost of health coverage.
This is where the BHP, which must include "essential health benefits," (the federal government recently released additional information about essential health benefits) comes in. While Mercer's modeling is thorough, it can be confusing.  So, I'll just review one scenario of three scenarios (see link to presentation above for more information about other scenarios) — the "low cost" BHP option:
Estimate 74,000 would be eligible for the BHP (currently uninsured plus currently insured individually)
Those earning 138 percent of FPL would face a $20 per month fee and those at 200 percent of FPL would pay a $40 per month fee (now those earning between 133 percent and 185 percent of FPL pay nothing for Medicaid coverage).
The state of Connecticut would receive 95 percent of the Exchange premium and cost sharing subsidy for BHP subsidies.  For example, the state would receive a $435 federal subsidy for each member per month.  The actual cost of providing health services through a BHP is estimated at $355, leaving the state with an extra $80 to a) lower premiums and cost sharing, b) pay for state mandated benefits or c) increase health provider reimbursement rates.
While implementing a BHP is a financially feasible option for Connecticut, concerns around adequate provider networks (i.e., adequate numbers of doctors and specialists) and increased provider cost shifting remain.  In addition, many are concerned about the impact of "churning," when a person's income changes and they become eligible for different health insurance programs (i.e., an individual may become eligible for Medicaid, the BHP and the Exchange health plans at different times of the year as his/her income changes).
Other "unknowns" include the real impact of reducing the size of the Exchange eligible population on sustainability and the federal government's definition of "essential health benefits," risk adjustment rules and precise cost sharing subsidy.
The bottom line is: if the Exchange Board pursues the BHP option, its real impact may not be known until coverage benefits and the cost sharing structure are determined.