Bring Your Bright Eyes to Our Conversation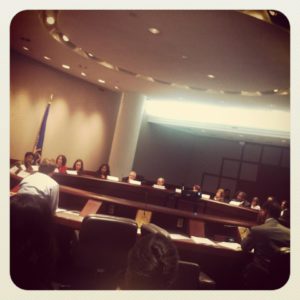 Today's guest post was written by Jean Rexford, Executive Director of the CT Center for Patient Safety and former Connecticut Health Foundation (CT Health) board member.
This post is a follow-up to an earlier post, "How Can So Many Bright People Not See What I See?"
Congratulations to our state for signing up new enrollees and expanding Medicaid to allow more individuals and families access.
But now what?
Enrollment is not the end all. We have to figure out quickly how to maximize the access and experience of all patients. Are some patients getting too much care and others not enough? Are patients prescribed medications they cannot afford? How long are patients waiting to see a specialist? Where can patients go for information and to get their questions answered? And what about well care? Is that within reach?
19% of our national economy is healthcare. We really should be calling it sick care as most of the population most of the time is healthy.
But so many of those who are sick have not been able to get healthcare except with emergency room visits. So how, with new enrollees do we help people access the care they need at the time they need it? When can we begin to talk about keeping people healthy and improving the lives of all residents in their communities?
I'm excited to say that through a grant from the Connecticut Health Foundation, the CT Center for Patient Safety assembled a diverse and wonderfully opinionated work team and we have put together a panel.
The panelists are not all the usual suspects and have been asked to identify the gaps in accessing care and talk about the experience of the newly enrolled. And yes, we have a patient who had been without insurance because of preexisting conditions and now has been able to get the care he needs. And yes we have a navigator, provider and yes, we have national experts who, like us, are trying to figure this out.
But the most important person in the room could be you and the questions you ask our panel. Wednesday May 14th at 9:30 in Room 1D in the Legislation Office Building. Hope to see you there.
Image by Health Justice CT.