Carol's Corner: Boards, Fundraising, and Kindness in the Age of Technology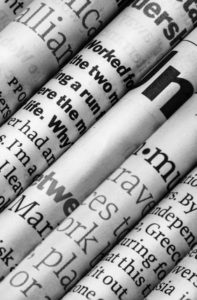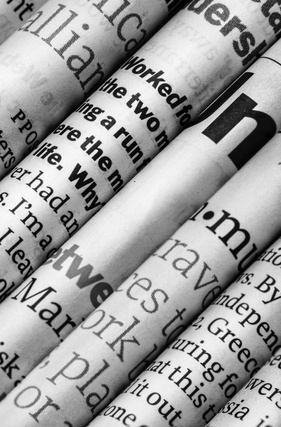 From Jenn: If there's a thoughtful article on the topic of finance and/or operations, Carol Pollack has read it. When I started asking staff to share with me things they had read, Carol was the most consistent source of articles that really get to the heart of how nonprofits can best do their work. Every few weeks, Carol will share some of what she's reading.
Industry Information on Composition of Non-profit Boards
We belong to BoardSource, a non-profit organization that focuses on "improving nonprofit effectiveness by strengthening nonprofit boards." (subscription required)
If you've ever wondered how your board stacks up in terms of age, gender, and/or ethnicity, I urge you to read BoardSource's Nonprofit Governance Index 2012. The information comes from a series of questions responded to by (1) a selection of BoardSource members; and (2) a national random sample of nonprofits unaffiliated with BoardSource. The data are often stratified by the size of the nonprofit, and provides insight into trends observed in recent years.
Fundraising Perspective
How do you sell 1.6 billion Cokes every day? If you're Coke, you don't worry about whether or not your customers respect your company. You worry about creating a product that people want to buy.
In an October 18, 2012 publication GuideStar included a blog written by Jeff Brooks called Make It All about the Donor.
According to Brooks, in fundraising too much time is spent trying to get potential donors/grantors to respect our organization when we should be trying to see what they need or want and help them see how we can satisfy that.  The analogy to Coke was particularly compelling. If "we" can think about our donor as our customer, we'll be well on our way to more effective fundraising and doing, as Brooks notes, even more good.
Kindness & Compassion in an Age of Technology
"What kind of people have we become when small acts of kindness feel so rare?" In the Harvard Business Review, Bill Taylor has two articles on the subject of kindness. "It's More Important to Be Kind than Clever" and "Catch People In the Act of Doing Things Right."
The first article tells the story of a Panera Bread employee who performs a very kind act for an ailing customer.  It caused quite a stir in the social media world which Taylor finds odd. In his second article he discusses how many of our current management techniques such as "engaging in relentless fault-finding" detract from creating an environment that celebrates acts of kindness.  He goes on to describe two organizations that emphasize positive reinforcement of valued behaviors and notes how effective this is in creating employee engagement and enhancing public perception, two things we'd all like to have more of.
As I look at what I've written, I think I'd say I'm thinking most about customer service. We don't, in the nonprofit world, often think of ourselves as having customers – but we do. The more we focus on their needs, the better.
How do you think about service in your organization? Have you read anything that speaks to this issue? What are you reading and thinking about on this cold November day?
Image purchased from fotolia.com