Carol's Corner: Statistics R' Us!
Today's post was written by Carol Pollack, vice president of finance & operations.
Sometimes numbers tell the story better than words.  This has been the case in my recent readings where I have come across some interesting statistics (don't be scared away!) on topics from employee engagement to a tip when recruiting new staff.
Stress on the Job
More than eight in 10 employees said they're stressed on the job according to new research from the Harris Interactive 2013 Work Stress Survey.  Top stressors:
Low pay (14%)
Unreasonable workload (14%)
Annoying co-workers (11%)
Commuting (11%)
In addition, the wage gap between men and women led 18% of women, nearly twice as many as men, to identify low pay as their biggest stressor.  (Info:  tinyurl.com/armo8d7)
Employee Engagement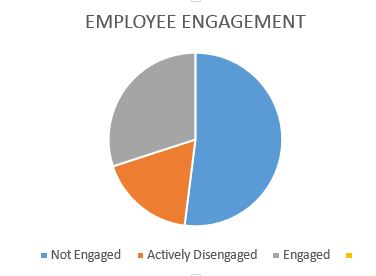 HR pros tell us that productivity is tied to employee engagement.  If that is accurate, and it makes sense, these numbers are alarming.  Gallup's "State of the American Workplace" survey of more than 150,000 U.S. workers reports that 70% of staff describe themselves as "actively disengaged" (18%) or "not engaged" (52%) at work!
(Info:  tinyurl.com/cp56u5c)
Underutilized
If asked, what percentage of U.S. workers would you say fell underutilized in their jobs?
47%
63%
86%
If you guessed c you're right.  Maybe this is a factor in the disengagement noted earlier?
(Info:  Lee Hecht Harrison survey)
Make Training Stick
Many of us have done training only to find out later that the recipient doesn't remember what he/she has been taught.  If you believe these numbers you'll see why.  People forget:
40% of what they learned after 20 minutes
77% of what they learned after six days, and
90% of what they learned after one month.
The Blog:  The ethical Workplace (at www.workforce.com) suggests that too many of us try to cram as much as we can into one training and this is likely too much.  Also, they suggest we look for every opportunity to reinforce and remind folks of the materials taught.
Work from Home
A recent survey from uSamp reveals that about 65% of companies allow staff to work from home.  This is a great benefit to provide since employees love working from home.  A majority (67%) feel more productive with only 7% feeling less productive.  Also, 69% of respondents said working remotely was "liberating".  The downside to this – only 27% of employees fully take advantage of this benefit over concerns about what their colleagues will think.  (Info:  tinyurl.com/bpzpslf)
Personal Social Media Usage
National data shows a downward trend in the prohibition of personal internet sand/or e-mail use during working hours with about 36% of respondents to a recent survey indicating they do not permit personal use.  (Info:  ERC – HR Insights Blog – Internet and Email Use in the Workplace) tinyurl.com/b2lb5m7)  This trend may continue as the Hays Consulting Survey reports that one in five workers say they would reject a job offer if the employer did not allow them to access social media in the workplace.