CT Health News Stand May 4, 2012
What do accountable care organizations, diversity of patients in counseling, and the evolution of racism have in common? We're reading about all of these this week here at the Connecticut Health Foundation (CT Health). We found these articles so interesting that we thought you might too.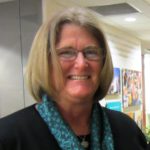 Carol Pollack has been reading Non-Traditional and Seeking Help from Inside Higher Ed.
From the article, "For reasons including money, culture and stigma, male and minority students have long sought counseling at rates lower than their white and female peers, and they typically comprise a smaller percentage of a center's clientele than they do of the general student body.
"So counseling professionals were surprised – and pleased – by what they found in their annual survey of counseling center directors: an apparent closing of these gaps."
So what changed? According to the article, outreach has been a key driver of reducing stigma and bringing in diverse clientele. We gave a grant to the Connecticut Association of School Based Health Centers (CASBHC) to determine why young men of color were more likely to seek mental health services in a school based setting than elsewhere. It would seem that the trend is spreading into the college years.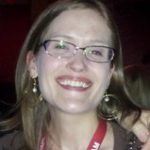 Jenn Whinnem has been reading "Analysis: ACOs Could Have The Medicare Muscle To Transform Health System" from Kaiser Health News. This article 1) provides a good overview of the different payment models that have been tried in the medical industry 2) discusses the benefits and pitfalls of the payment structure that accompanies an accountable care organization and 3) and what needs to happen to move the ACO forward.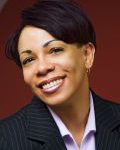 Yolanda Wilson has been reading Race in North America: Origin and Evolution of a Worldview by Audrey Smedley and Brian D. Smedley. Yolanda says, "You know how one day something is good for you (like eggs or red wine) and then the next day it's not? I've wanted to understand where we are in the racism debate, i.e., does racism still exist, or doesn't it? I'm about halfway through the book and I am receiving a thoughtful, honest take on the state of racism. It provides historical information and offers great food for thought."