Double Edged Sword: Health Insurance Exchange May Cover More People, But Cost Others More Money
By Monette Goodrich, Vice President of Communications & Public Affairs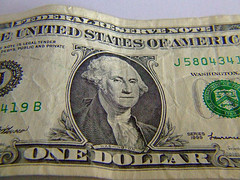 While about 321,000 currently uninsured Connecticut residents below age 65 could qualify for health insurance coverage under the federal Affordable Care Act, it may cost more than some can afford, according to a Mercer presentation at last week's Health Insurance Exchange Board meeting.  Mercer was hired by the Office of Policy & Management to complete 11 "tasks" or research projects to help the Exchange Board begin formulating policies.  Many of these tasks are required components of federal health insurance exchange grant initiatives.
Representatives from Mercer estimated that 156,000 of the uninsured under age 65 with an annual income of 139 percent of the federal poverty level would qualify for Medicaid under the new federal law. The state will receive 100 percent of coverage costs from the federal government between 2014 and 2016 and a decrease to 90 percent by 2020.
Part of the 156,000 includes folks who are currently eligible for Medicaid (today in 2011) but have not enrolled.  If these residents enroll after 2014, the feds will contribute the usual 50 percent match.
To offset these costs, the state may want to transition the non-elderly adult Medicaid population to an Exchange plan or state optional basic health plan (the Health Exchange Board will determine if Connecticut will offer a basic health plan) as early as 2014 to take advantage of premium and cost sharing subsidies, according to Mercer.  According to slide 78, about 16,500 HUSKY A parents with an income between 134 percent and 185 percent of FPL could be transitioned to the Exchange and would face out-of-pocket costs they do not currently pay today.
With a continued poor economic outlook over the next 3-5 years, many of those who could be transitioned into the Exchange may be unable to pay their share of health coverage and could forgo health insurance coverage altogether.
For more in-depth coverage of the Board's meeting, please see the Connecticut Mirror's Dec. 5th news story on this topic.
Mercer will continue presenting its preliminary findings on Dec. 15.
Photo by Vanessa Pike-Russell under the Creative Commons license.