Hartford Resident to Health Care Cabinet: "Keep Low-Income Families in Mind"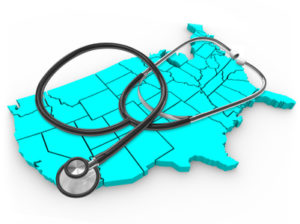 Bishop Cruz, a Hartford resident, asked the Health Care Cabinet yesterday during a period of Open Comment to keep low-income families and how they'll afford insurance in mind when making their recommendations. Cruz told of the hardship he faced when his health insurance company denied payment for his prostate cancer surgery.
Cruz's words served to remind the Cabinet of its central charge. It's been awhile since the Connecticut Health Foundation (CT Health) has blogged about the activities of the Health Care Cabinet, so as a quick reminder:
The Cabinet is charged with advising the governor and the Office of Health Reform and Innovation on the development of a statewide, integrated health care system;
Patricia Baker, President and CEO of CT Health, serves as Vice Chair of the Cabinet;
The Cabinet is different from the Health Insurance Exchange Board, which is charged with creating health insurance exchanges for both small business and individuals by Jan. 1, 2014.
The focus of yesterday's meeting was the All Payer Claims Database (APCD), as bill HB05038 moved out of the Public Health Committee. The APCD was discussed in detail at the December meeting of the Cabinet, as Patrick Miller, MPH, presented on how APCDs are working in other states (PDF) so that Connecticut can replicate that success.
As our mission is to improve the health status of Connecticut residents, particularly the un- and under-served, we're interested the potential for real quality improvement in health care that the APCD offers.
Image from fotolia.com