Health Equity and the Medical Home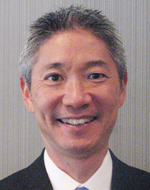 The person-centered medical home (PCMH) offers significant opportunities for Connecticut to achieve health equity. The Connecticut Health Foundation (CT Health) currently has a grant with the CT Department of Social Services to incorporate racial and ethnic health disparities into their implementation of the PCMH.
In this video, CT Health consultant Ignatius Bau (who has blogged for us before on this topic) discusses those opportunities. Next month, we'll be releasing a policy brief that shares more on this topic – consider this a teaser of what's to come.