How to Get the Most Out of Technical Assistance from Your Funder
Foundations as a whole recognize that not every organization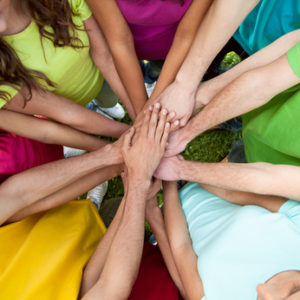 is equipped to know how to do everything associated with their proposed work. At the Connecticut Health Foundation (CT Health), we are truly invested in the success of our grantees' work with us. To ensure success, we provide a variety of support beyond the actual funds themselves; one such way is through the provision of technical assistance (TA).
TA affords grantees an opportunity to strengthen their capacity to accomplish the work at hand. The Council on Foundation's website tells us that TA is:
Operational or management assistance given to a nonprofit organization. It can include fundraising assistance, budgeting and financial planning, program planning, legal advice, marketing and other aids to management. Assistance may be offered directly by a foundation or corporate staff member or in the form of a grant to pay for the services of an outside consultant.
For CT Health, we use TA as a way to encourage and support strategic and systems thinking. I like Robert "Bob" Franks Ph.D.'s (featured in the video below) definition: "technical assistance is a way of helping grantees accomplish their goals." Bob is Vice President of the Child Health and Development Institute (CHDI) and Director of the Connecticut Center for Effective Practice (CCEP), as well as a TA provider to our children's mental health (CMH) community pilot sites (featured here, here, here and here for Mental Health month).
TA providers are selected for their expertise in a given area. Bob is the TA provider for our CMH sites because, as a clinical child psychologist, he leads CCEP's efforts to improve the effectiveness of treatments for children with mental health issues.
In this video, Bob discusses the importance of making TA available to grantees, as well as how a grantee can make the most of TA. Hint: it involves a lot of honesty!
What questions would you have for Bob? How have you made the most out of technical assistance from your funder?
Image from fotolia.com