HUSKY A Parents Retain Coverage: A Health Policy Win through Partnership
T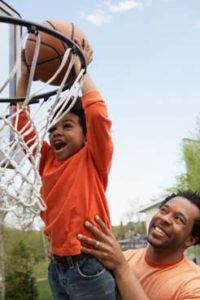 oday's blog was written by Elizabeth Krause, Vice President of Policy & Communications. She is glad to have survived her first legislative session in this capacity, having gained tremendous insights and a few gray hairs in the process.
Parents of children enrolled in HUSKY A: would they maintain their Medicaid eligibility or would they end up at risk for becoming uninsured? For the Connecticut Health Foundation (CT Health), this was the question of the 2013 legislative session.
As a private foundation, we do not lobby for particular legislation. We do hold that the health policy debate should be informed by credible analysis and advocates who serve with the people who stand to be affected. We monitor each session to understand the potential impacts proposed legislation could have on health equity in Connecticut.
CT Health continuously strives to work in alignment with our policy and advocacy partners. In this case, the Medicaid Strategy Group, which CT Health and a number of our grantees participate with, alerted us to a need for objective policy analysis quantifying the consequences of the budget proposal to reduce Medicaid eligibility for HUSKY parents above 133% of the federal poverty level. The result was this brief. CT Health educated and informed policy-makers on the findings while grantees and partners also cited the findings in op/eds, media stories, a rally, a legislative breakfast, and communication with their networks. They also infused powerful stories from families who would have been adversely affected by the proposed eligibility change.
Ultimately, in Connecticut's new biennial budget, Medicaid eligibility for parents of children enrolled in HUSKY was maintained at current levels. This means:
continuity of coverage for 37,500 parents and the prevention of an estimated 11,000 ending up uninsured
a stable provider network
access to dental benefits, the Behavioral Health Partnership, and medical transportation services.
CT Health is gratified that Connecticut preserved eligibility, which reinforces its position as a state leader in health reform with the goal of increasing coverage.