I Came for the Data, But Stayed Because of the Stories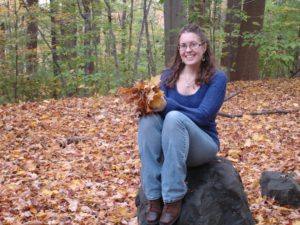 Data and numbers. That's strictly what I thought I was getting into when I started as one of the evaluators for the Connecticut Health Foundation's (CT Health) Children's Mental Health (CMH) Initiative. Little did I expect that it was the relationships with the grantees, the families, and the children that would have such an enormous impact on me.
One little girl's story, let's call her Sara, has stayed with me. Other kids at school were bullying her, and she became withdrawn and depressed. Her mother, who told me the story, knew it was happening, but her daughter would only very rarely speak about it. What changed things for Sara was being involved with one of the communities, which gave her the skills to talk about what was happening to her. Her mother said that the community helped her "even more than the social workers at the school."
It was interesting to me how a team-based approach to Sara's care had been more effective than one person treating her – the typical model for psychological care. The team-based approach also brought in Sara's mother and built up her understanding of what was happening with her daughter. Before being involved in the community, Sara's mother hadn't even fully appreciated that her daughter was having a mental health issue as a result of the bullying, one that needed immediate attention and support.
Stories like Sara's told me I was involved in really great work, more so than the data and the numbers I used to measure the success of the four original CMH communities. There are more stories, but Sara's is with me every day.
And I don't just say this because I was getting paid to do it. I saw how critical, how effective early identification and intervention was for children who are experiencing a problem…and I decided to pursue a Ph.D. in public health. In August I began my journey toward a Ph.D. in chronic disease epidemiology at Yale University. I'm focusing my studies on maternal, childhood, and adolescent interventions so that I can have a direct hand in expanding a solution that works.
The field of public health is very much one of creating systemic change. What I had found particularly effective about the CMH initiative, like public health, was it wasn't a Band-Aid solution; instead, it attempted to link together multiple stakeholders – providers, community-based organizations, school staff, parents – in a sustainable way to ensure that children would not fall through the cracks. We caught Sara. Now it's time to catch many more children like her so they can lead happier and healthier lives.