In the News: Giving Back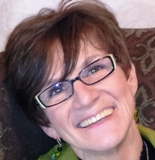 In addition to being featured in Hartford Magazine's "The Greater Good" article, Connecticut Health Foundation (CT Health) president & CEO Patricia Baker also appears in Hartford Magazines's "Players" section this month. "Players" highlights influential Hartford figures from different fields. Five "players" are featured each month in a two-page photo spread.
Come see a great photo of Patricia, as well as the other Players for the month.