In the News: Patricia Baker in Hartford Magazine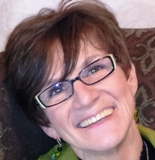 Connecticut Health Foundation (CT Health) president and CEO Patricia Baker appears in an article in this month's Hartford Magazine, "The Greater Good" by Carol Riordan.
The article profiles leaders within five foundations in Hartford County. Three of these foundations, including CT Health, which rank at the top of the list of Hartford County charitable donors (according to the National Center for Charitable Statistics).
Patricia is in good company alongside:
Michael Johnston, president and CEO of the Jewish Community Foundation of Greater Hartford
Gillian Barclay, vice president of programs at the Aetna Foundation
Judith McBride, senior program officer of the Hartford Foundation for Public Giving
David Davison, president and CEO of the American Savings Foundation
Read more to learn about the good work these leaders and their organizations are doing. Congratulations to Patricia, Michael, Gillian, Judith, and David on being recognized.