Is It Time for a Fresh Set of Eyes for Your Audits?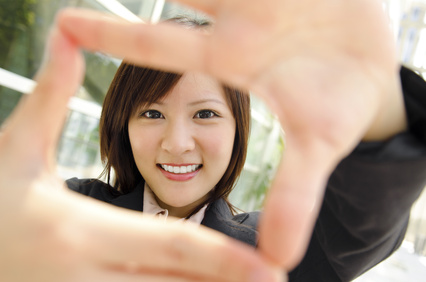 Today's post was written by Carol Pollack, Vice President of Finance & Operations.
Here at the Connecticut Health Foundation (CTHealth),we have often struggled with the question of how long we should stay with one firm for our audits.  In the past few years, stories in the news media have detailed fraudulent financial activities at other non-profit institutions. While we have been very satisfied with the services we have received, we and our Finance Committee have wondered whether a fresh set of eyes would be beneficial.
At CT Health, we conduct an annual audit of our financial statements and underlying systems and controls.  We also file a tax return, Form 990PF – Return of Private Foundation.  Since our inception in 1999 the audit and majority of the tax return have been done by Whittlesey & Hadley, PC (Whittlesey), a Hartford-based firm with significant non-profit and foundation experience.  Whittlesey and Hadley performed well for us, and changing firms can be, quite frankly, disruptive, as any new firm would have a steep learning curve that would have an impact on CT Health staff.
In 2010-2011 we conducted a search for an external Chief Investment Officer.  That got the Committee thinking more about its other fiduciary roles and the issue of external auditor rotation came up again.  Whittlesey continued to perform effectively, but the aforementioned media stories got the Committee's attention and they wondered whether a new set of eyes might be good.  With this in mind, we began a second RFP process. Here's what we did.
We started off by developing a description of the services and qualifications we wanted from a firm – auditing and tax services, considerable experience with investments and grants, knowledge of non-profit activities, depth of staff, etc.  We also wanted to assess their integrity.  This is hard to do but we went at it by requesting information on any legal actions they might be involved in, the results of independent professional reviews performed on them and their commitment to diversity for their staff as well as to the local community
One of the biggest challenges of the process was identifying firms to whom we would send the RFP.  I consulted with my peers, we obtained a list of the auditors for the 25 largest foundations in Connecticut and we received the name of a minority owned firm from the Connecticut Minority Supplier Development Council.  We even looked at phone listings for the names of local firms!  In the end we issued 12 requests.  One was sent to Whittlesey since, based on some feedback we had received, we were still uncertain about the need to rotate auditors.
Six responses were returned.  (We had hoped for a little higher response rate but felt we had a good sampling.)  These were reviewed and compared against a predefined set of decision criteria.   Four were discussed with the Committee who decided to interview two in addition to Whittlesey.  We checked three to four references for each but knew, since they provided the names, it was unlikely we would get anything but glowing feedback!
Face-to-face interviews were held with the full Committee.  The firms were asked to bring the members of the team who would service our account so we got a glimpse of what they might be like to work with.  The majority of the conversation focused on how they assess risk, how they go about helping organizations to improve and how they would transition into their new role.  I guess you can never know how well a new firm will work out but we tried to assess what was most important to us.  Following the interviews the Committee again debated the merits of a fresh perspective and decided to make a change and hire the accounting arm of Blum Shapiro.
Now the hard part begins for the staff!  We have to teach the new auditors about the history of the foundation and our business operations.  While for this audit cycle it will likely be more work for us, I am excited to be getting new insights into our work and potential suggestions on how we might be more effective.  The Committee will also benefit from this and will have increased comfort that mistakes made in other organizations will not be repeated here.
We expect to formally start the transition process very soon. Have you undergone a similar process and transition? I welcome any thoughts and pointers you might have to make this easier for both Blum Shapiro and us.
Image from fotolia.com