Is Radio a Part of Your Advocacy Strategy?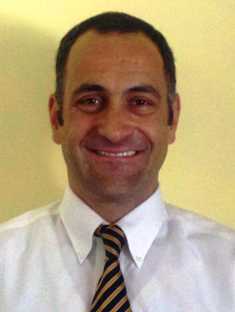 Strategic communication is an essential piece of successful advocacy. But when was the last time you diversified your communications toolkit? The social web affords many new conversation channels that, when combined with more traditional methods, can amplify an advocate's message.
One example is Blog Talk Radio (BTR), a web service that allows anyone with an account to host their own radio show. About two months ago, Eric Arzubi, MD, co-chair of the Connecticut Keep the Promise (KtP) Coalition (a grantee of the Connecticut Health Foundation) and CT Health Leadership Fellow, began using BTR to advance the mission of the coalition.
KtP was created over ten years ago in response to Connecticut shutting down many of its inpatient and residential psychiatric facilities. Policy-makers had said that they would compensate for the reduction of facilities by adding to existing community supports. When that didn't happen, KtP was formed to ensure Connecticut's systems of care were actively working to improve the mental health of our residents.
As KtP chair, from 2010-2012, Eric wrote and published two to three op-eds per year. But, as a Fellow in child psychiatry at the Yale Child Study Center with one year of training to go, Eric has had less and less time available to write those op-eds.
"Op-eds have been an effective tool for keeping our issues in the media," said Eric. "To do an op-ed well, you really need to put in the time to research and craft the piece carefully. I had less and less time to do so."
Eric started to think about other ways to communicate about KtP's issues and hold policy-makers accountable. "Radio seemed like an easier, timelier format to try. How great would it be to have a regular program on a radio station such as NPR? Then I remembered BTR and I thought, why don't I just host my own radio show?"
And thus was Keep the Promise's radio show born.
Mental health parity, adolescents and substance abuse for the sake of getting good grades, and raising the age for entry into the juvenile justice system are just some of the topics Eric has covered on the show. Eric likes the radio format because hosting an expert on the show saves him time he would have spent researching a topic for an op-ed. "I can learn while having an impact."
That's not the only time savings, either. "BTR is amazing," said Eric. "All you need is a telephone and a screen. My guest for the week and I call in, talk for thirty minutes, and then we hang up and we're done. BTR does offer editing capability that's very user friendly, and it allows downloads of the shows as podcasts."
If you haven't heard of BTR before, you may wonder if other people know about it, and how much visibility a show can have. The KTP Radio has built a good-sized audience rather quickly with (to date) nearly 1500 downloads of its six episodes. Not that Eric is content to stop there. Now that he's found a new way to raise the visibility of the coalition, his next goal is to use the show to mobilize advocates around election time.
What new media tools do you have in your communications toolkit? Are you using BTR or anything like it, and if so, what has your experience been like? And, Eric would like me to ask, what other topics would you like KTP to cover on their radio show?