It's a Marathon, Not a Sprint
Today's post was written by Carol Pollack,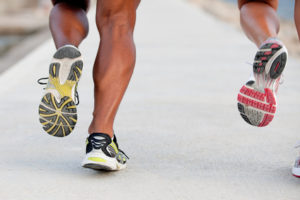 Vice President of Finance and Operations.
In an earlier blog, Patricia Baker told you about the review the Connecticut Health Foundation (CT Health) is undertaking at the mid-point of our ten year strategic plan.  As with any group or family looking at how it will allocate money, our evaluation would be incomplete without an assessment of our financial "house."  This process also coincided with the hiring of Cambridge Associates (C/A), our new external chief investment officer (CIO), and the review of the investment policy we were undertaking with them.
To best understand CT Health's financial house, we must start at the beginning, when ConnectiCare converted from a non-profit to a for-profit health insurance company. As per state mandate, money earned prior to the conversion had to fund a charitable foundation to serve the people of Connecticut. Our initial endowment of $132 million is the source of the funds that make our work possible.
We take the stewardship of these assets very seriously. Foundations have a choice in how they handle their endowments. Some philanthropic organizations choose to spend down their endowments. The Atlantic Philanthropies, for example, is the largest foundation in history to commit its entire endowment to grants, with a plan to wind up all of its work by 2020.
Our philosophy is different. Systems change – our theory of change – takes time, and we know we need to be there to see it through. While membership in our Board of Directors has changed over time, their commitment to perpetuity has not. They feel it is important to have a constant source of funding for the long-term initiatives that the foundation supports. They know that our work together is a marathon, not a sprint.
We invest our endowment and it does produce income from dividends and interest; however, we rely heavily on growth in the value of our investments so we can spend money while retaining, at a minimum, the real value of the initial endowment. Preserving the endowment is critical to our long-term sustainability.
The 12+ years since we were endowed, however, have been difficult from a financial standpoint.  As you may know from your own experience, the U.S. and global economies have endured many challenges.  This has had an impact on the value of our portfolio.  There have been periods of growth that have helped but there have also been three periods of significant decline.  The most recent and most severe downturn occurred in late 2008 and early 2009.  During that period we saw our investments fall  to $84 million, down from a high of $153 million in September 2007!  A 45 percent drop!  We have since recovered some of this loss but the actuality is that we must do with less.  C/A has confirmed this and our revised annual spending targets for the foreseeable future are lower than past years as we adapt to this new reality.
We want you, our partners and the residents of Connecticut, to know that we will be there to honor our commitments. Even in 2008 we paid out nearly $5.9 million on grants and other program related initiatives.  We honored previous commitments and continued to invest in the future. Since then we have spent less but kept on advancing our mission.
Going forward we will continue to make sizeable grants, support our grantees with technical assistance and evaluation, and influence health policy direction through research and education. To maximize our impact while furthering our goal of perpetuity, we will have to be even more judicious and targeted in our spending.
Within this framework we are thinking about how best to allocate our resources.  We are looking at our program areas and the ways we manage these as well as the way we operate CTHealth.  We're learning how hard it is to spend less while continuing to make progress in critical areas.  It's especially hard because the unfavorable economic conditions and lower government spending at all levels have led to a greater need for support in our state.  We've been getting input and suggestions from some of our partners and stakeholders but really welcome any advice you might have for us as we make our spending decisions.