Join Us: Lunch, Learn, and Discuss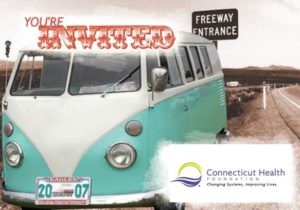 In April, the Connecticut Health Foundation (CT Health) released its new strategic plan focused on health equity for people of color (you can read it here).
This month, we're hosting a series of regional forums to gather together partners old and new to discuss what this shift means for your organizations and your communities. After a short presentation from the foundation, we will open the floor to questions about our new direction and how you might partner with us.
Lunch will be served. Please RSVP to nancy@cthealth.org by June 20, 2013 so that we can prepare accordingly.
June 25, 2013

– Southeastern Mental Health Authority, Norwich, CT
11AM – 12:30PM
401 W. Thames Street, Bldg. 301, Norwich, CT. There is ample parking on grounds.
June 26, 2013

– Norwalk Community College, East Campus, PepsiCo Theater, Norwalk, CT (please note change of location)
Lunch and networking: 11 – 12PM Discussion: 12-1PM
188 Richards Ave, Norwalk, CT 06854
Directions to the campus. Free parking available on site at East Campus and across the street on West Campus.
Please RSVP to Nancy Nolan, Grants Manager, by June 20, 2013.
Many thanks to our co-sponsors:
Ashe Faith Project
Bridgeport Child Advocacy Coalition
Eastern CONNECTicut Fellows
Mt. Aery Baptist Church
Southeastern Mental Health Authority
Southwest Regional Mental Health Board
We hope to see you there. And if you can't make either of these dates, we'll be traveling to Hartford, Waterbury, and New Haven in July, dates TBD.