Measuring Employee Performance: Easier Said Than Done!
Today's post was written by Carol Pollack, Vice President of Finance & Operations.
"Performance management is more than an end of year review. It's an ongoing process. That process provides a forum for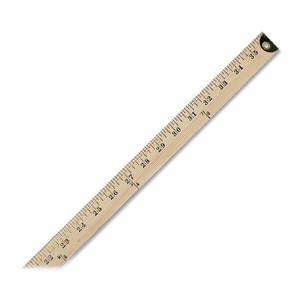 dialogue and communication relating to the past, present, and future performance management for each employee," says Carol Kardas of KardasLarson, a firm specializing in human resources (Carol is one of our consultants).
What's the best way to manage performance? At the Connecticut Health Foundation (CT Health), we do think of our performance management process (PMP) as a means to measure past performance. But a critical piece of that process also has an eye to the future. Developing our staff is equally important, so there are elements of the process that discuss lessons learned that articulate areas for future emphasis and development.  We believe this is critical to our success as a learning organization.
A good PMP involves several components, but I'd like to discuss two in particular:
Definition of the upcoming year's business objectives and development goals.
Both an internal survey about work skills (e.g., planning and decision-making) and behaviors (e.g., caring and respectful, receptivity to diverse opinions) and an external survey about that person's abilities. – I'll cover this in a separate blog.
Performance Objectives
An employee's objectives need to be tied into the organization's objectives. We have learned that a successful process begins with joint development (between a supervisor and employee) of performance objectives.  Carol encourages us to make these SMART:
S = Specific measures
M = Measurement for Success
A = Actions to Accomplish that are doable and also a stretch
R = Relate the actions to the job content
T = Timeframe is defined to accomplish the goals
When it comes to setting objectives, there are two basic challenges:
Keeping business objectives consistent with changing business needs
Measurement – yes, even though I just said this is important, it's not that straightforward! (see below)
As the year develops, some business objectives may become more or less important to moving the foundation's mission than when they were originally developed.  Our hope is that changes to business objectives are being discussed during monthly supervision meetings throughout the year.  But we also acknowledge that business objectives and development plans are often not specifically discussed during the year.
So at appraisal time, when objectives are confirmed or changed, sometimes misunderstandings can occur about the "true" objectives for the year leading to  frustration for everyone.  We have toyed with the idea of a formal interim review, but scrapped it due to time constraints.
And, measurement. Measurement is always the key sticking point.  We try to limit business objectives to five or six, with perhaps a similar number of development goals. We also attempt to avoid situations where measuring requires lots of unique recordkeeping, or where no quantifiable base exists at all.
We're not always successful.  Some positions lend themselves more easily to a set of quantifiable objectives where completion and quality of the outcome can be determined.  For other positions, this need can drive us to create a series of  "transactional" goals (e.g. pay vendors accurately and on time)—but then we can lose sight of an over-arching goal such as "maintain the integrity of the foundation's financial information" that is made up of many smaller tasks too numerous to track.  In both cases it can lead to an individual having a very large number of objectives to manage and measure.
Lastly, measurement is extremely difficult when dealing with behavior.  It's not enough to pay vendors accurately and on time if we don't have a positive, customer-focused attitude. But it's not easy to quantify that, either. Perceptions come into play, and these are not always seen as accurate or fair.
You'll see we don't have all the answers here. How do you manage measurement of performance?  What process do you use to avoid year-end surprises for staff and managers?
My next blog will review how we use peer and third party input to assess performance and define an employee's developmental goals.