Meet Rochel Lantz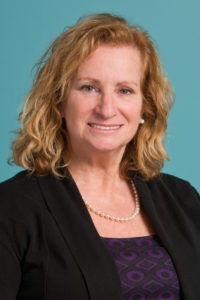 Rochel Lantz joined the Connecticut Health Foundation's (CT Health) Finance and Operations team in January, making her the newest member of our staff. Prior to joining us as a staff member, however, she consulted to CT Health for seven years. She has also consulted to a number of nonprofits, including Child Health and Development Institute (CHDI), Universal Healthcare Foundation, YWCA of Greater Hartford, The Children's Fund, and the Hispanic Health Council.
Rochel is our Controller. In this role, she is responsible for accounting and financial reporting at CT Health along with the calculation and tracking of employee benefits and special projects as needed.
Jenn: Why did you join us full time? What inspired you about working here?
Rochel: Hartford is my home. I grew up here. I've seen the community change over the years, and I wanted to be of service to the foundation and to the community.
I also have a family member who has had physical and mental illness since he was a child. The work of the foundation resonates with me personally.
Jenn: What's your favorite part of working here?
Rochel: CQI! (laughs) Okay, two things. I've had a long history of working in the Connecticut nonprofit community and have had the privilege of having a look into the way things run, across several organizations, so to speak.  CT Health is a progressive organization, constantly growing and it's great to see how it all happens on a day to day basis.  This translates into CT Health achieving its mission of improving the health status of the people of Connecticut.
Another great thing about working here is that CT Health has a dedicated staff with a lot of talent. No one piece is more important than the other – everyone works together.