Mental Health Care is a Team Sport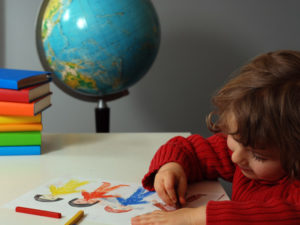 Today's guest post was written by Lisa Honigfeld, Vice President of Health Initiatives at the Connecticut Child Health & Development Institute (CHDI).
After a series of violent outbursts at home and truancy problems at school from their nine-year-old son David, David's parents took him to the local hospital where he was admitted to a psychiatric unit. Hospital staff prescribed medication for David and instructed him upon discharge to visit a nearby outpatient clinic weekly for therapy.
Imagine David's pediatrician's surprise when David's mother asked her to fill behavioral health prescriptions. Because mental health and primary care are so often disconnected, the pediatrician was unaware of David's situation.
Rather than turn David away, the pediatrician reached out to a mental health clinician he knew to develop a collaborative plan to meet David's immediate and ongoing needs. In addition to medication and regular psychotherapy, the plan included collaboration with school personnel to ensure that David could be successful in the school setting. The plan also outlined strategies for everyone to work together on David's behalf.
Bridging the Gap
Historically, in Connecticut and nationally, primary health and mental health are handled by two very different systems that have not always talked to each other. The result has been gaps in care for kids like David, who often don't receive the treatment they need.
Policy-makers and providers in Connecticut, such as David's pediatrician, have been working together to close those unintended gaps in care. The overarching strategy has been to bolster the role of primary care in addressing mental health needs.  Here are some critical steps taken in our state:
Bringing it Back to David
Connecticut's vision for integrating pediatric primary care and mental health services for children is becoming a reality. What does all of this mean for David? His primary care physician reports, "Once we all got on the same page for David, his school and home behavior improved significantly. He's not out of the woods yet, but our practice is now in the loop. We can monitor progress and have ongoing communication with the community providers that are treating him. Together we can make sure that he won't fall through the cracks again."
Collaborative approaches to care give pediatricians needed support to identify and address mental health concerns effectively. These strategies are an important step in improving access to, and delivery of, health and mental services for children in Connecticut and making sure kids like David get the full range of treatment they need to thrive.
For more information on integrating children's health and mental health systems in Connecticut, please visit www.chdi.org.