Nancy Nolan, Jetsetter, Shares Photos from Turkey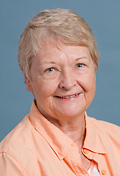 She's ridden on camels, in hot air balloons, eaten in the oldest pub in Scotland, sailed on the Nile, and visited the Temple of Poseidon. Who? Why, our resident grants manager and Health Leadership Fellows coordinator, Nancy Nolan, that's who.
Nancy has been with the Connecticut Health Foundation (CT Health) since 2000, but has been traveling since she was a teenager, when she first hopped into her friend's white convertible and drove across the country. Nancy loves to travel so much that at one point she even tried her hand at being a flight attendant, but discovered that was not the most fun way to travel.
Nancy has a set group of friends that she has been traveling with for years: Don and his wife Ginny, and Hélène. The best part for the rest of us who don't get to go on the trips is that Nancy is an amateur photographer, and always comes back with several CD's full of pictures she's taken from the places she's been.
Most recently, she went to Turkey. Here are some of her favorite photos from the trip.
Pamukkale "cotton castle" in Turkish: "This geological formation is the result of hot calcium oxide-rich waters flowing down the slopes that overlooked fertile valleys.  Over time built up deposits of white travertine over the plateau.  They were known for their healing powers.  We took off our shoes and walked through pools of the water.  My feet felt really good especially after we had climbed up to visit the historic site of Hierapolis."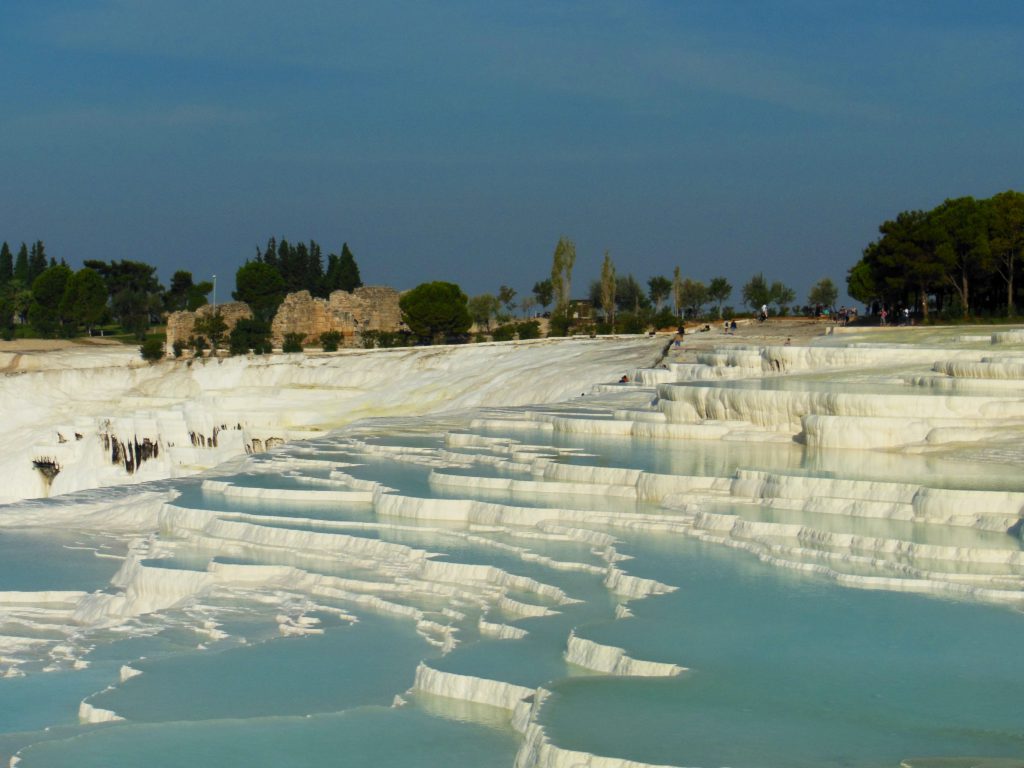 Other views: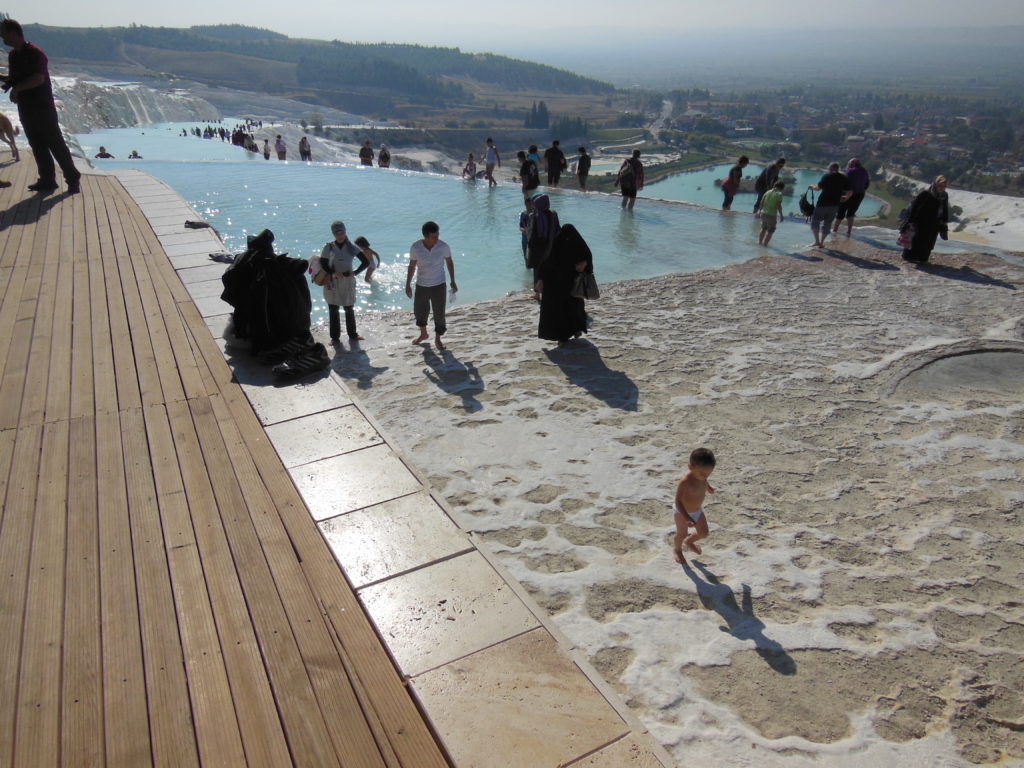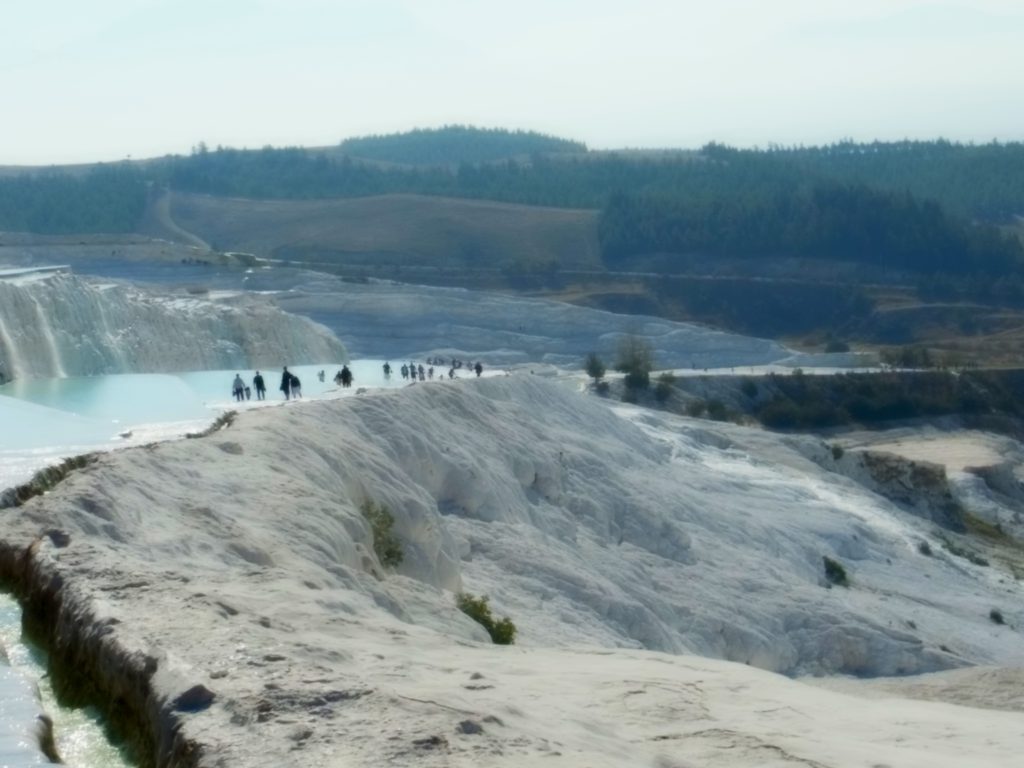 Cappadocia a region in Turkey : Nancy took a hot-air balloon ride over Cappadocia. Pictured below are the "Fairy Chimneys" rock formations.
Hagia Sophia which was first an Orthodox Christian church, then a mosque, and now a museum: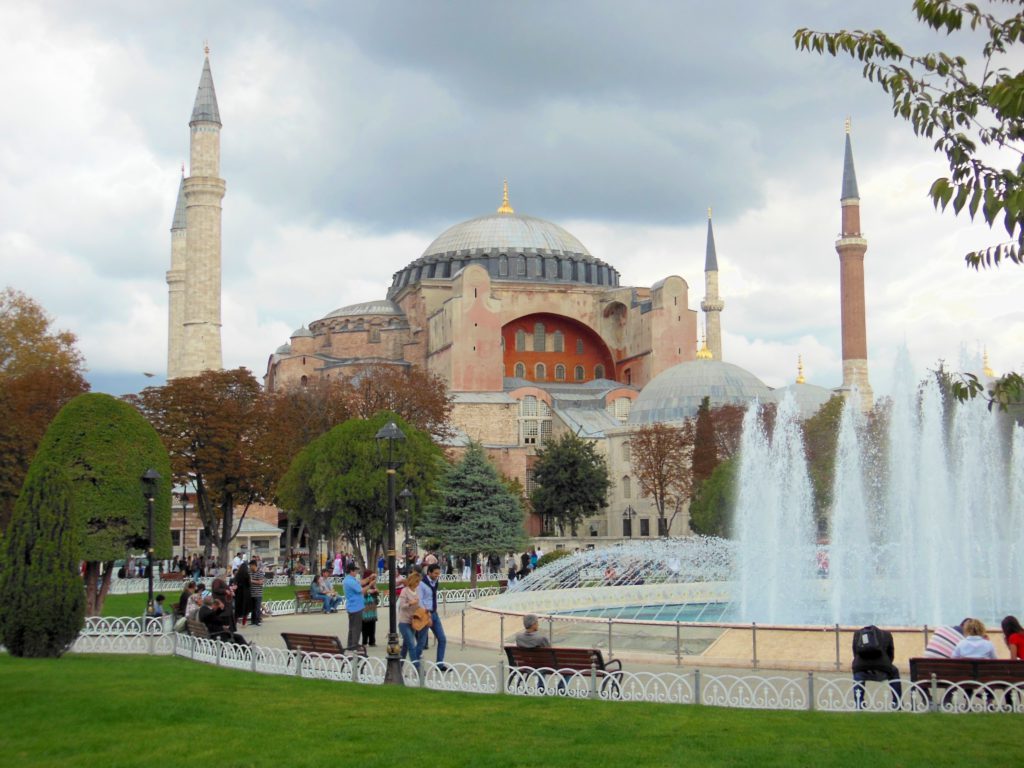 "People really did live here and some are to this day used as stores and even serve as a police station."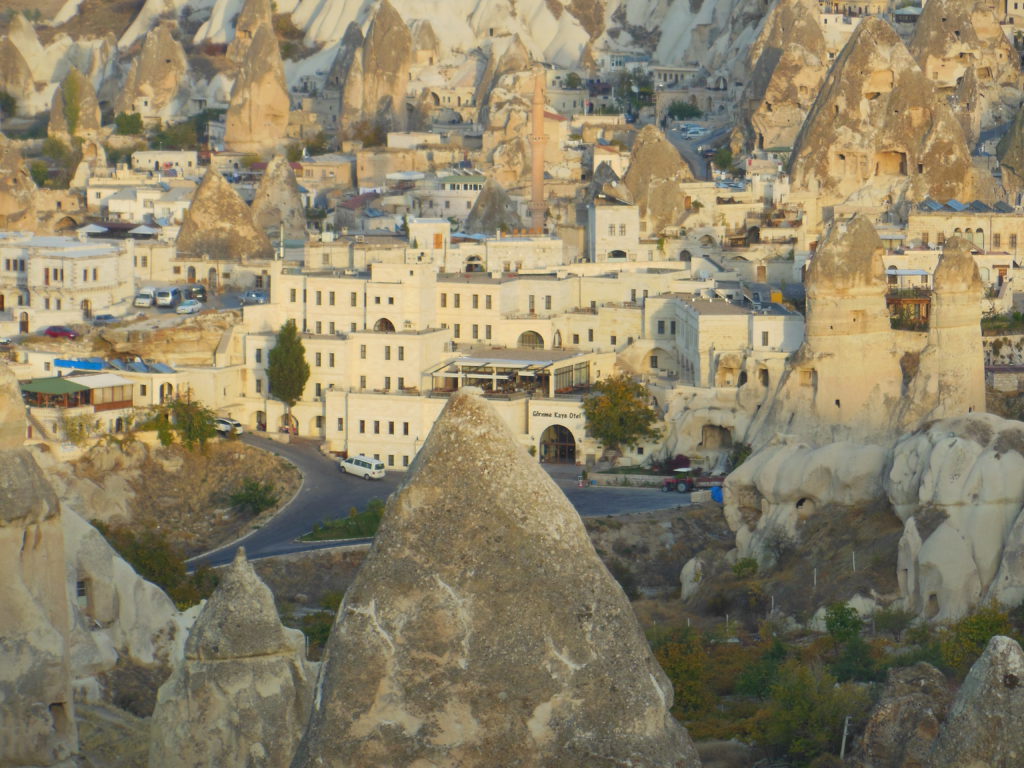 Which of Nancy's photos were your favorite? Have you been to Turkey? Share your photos – we were enchanted.