Our Stance on Water Fluoridation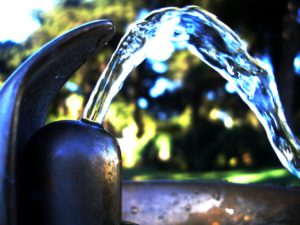 Since the late 1960s, the state of Connecticut has fluoridated its public water supply. Why? Fluoridation is the single most effective public health measure to prevent tooth decay.  Water fluoridation helps prevent dental disease. It is the most efficient way to prevent one of the most common childhood diseases – dental decay. It is both safe, and effective. In fact, according to the Centers for Disease Control and Prevention (CDC), community water fluoridation is one of the 10 greatest public health achievements of the 20th century.
One senator decided to re-open the question about water fluoridation during this past legislative session. Senator Joe Markeley (R-Southington) introduced legislation to make water fluoridation a municipal-level, as opposed to state-level, decision. This bill died.
This past week, Sen. Markeley held an informational hearing in Hartford to educate himself and the public about water fluoridation. He also invited controversial anti-fluoridation speaker, Paul Connett of the Fluoride Action Network. Connett is against all water fluoridation, and claims it causes more harm than good.
Dental associations in Connecticut were invited to participate in this hearing, but declined to attend. Instead, the Connecticut Coalition for Oral Health wrote and sent a letter to Sen. Markeley to provide facts in support of water fluoridation as a public health measure to prevent tooth decay. The Connecticut State Dental Association (CSDA), the Connecticut Health Foundation (CT Health) and others in the coalition all signed the letter.
Here is the letter:
Letter from the Connecticut Coalition for Oral Health to CT State Senator Markeley by CTHealth
CT Health also did not attend, but we welcome the opportunity to share with Sen. Markey and the public information  about the safety and efficacy of water fluoridation (see letter). Additionally, the Connecticut Department of Public Health (DPH) has published a fact sheet about water fluoridation here.
Photo by Flickr user darwinbell used under the Creative Commons license.