Sustainable Health Care Reforms Will Require Systems-Level Changes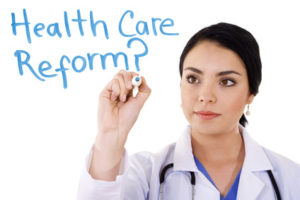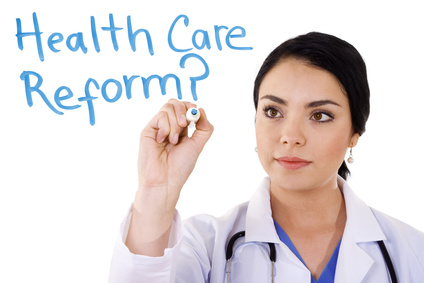 Today's guest post was written by Ignatius Bau, consultant to the Connecticut Health Foundation. You can learn more about him here.
In all the debates and rhetoric about health care reform, one may not notice that change is, in fact, happening.
Hospitals and doctors throughout the U.S. are continuing their transition to electronic health records.  Primary care doctors in Connecticut, and in many other states, are improving their practices by establishing "medical homes" for all their patients.  Hospitals are paying more attention to transitions of care, especially how they discharge patients after a hospital stay.
Health care consumers in Connecticut will begin to notice these changes, and may not recognize that they have anything to do with health care reforms.
Patients may just be informed that they can now make appointments, or refill their prescriptions, online (because an electronic health record is now operational).  When patients see their doctor for a office visit, they will now receive a clinical summary that includes an updated list of diagnoses and medications, what was discussed during the office visit, and what the patient needs to do next (take new medication, get a blood test, get a consultation with a specialist, an appointment for the next office visit).  This clinical summary (provided by medical homes) will improve communication, and help patients to follow their doctor's instructions.
There are many individual and institutional stakeholders in our health care systems, including doctors, nurses, hospitals, health plans, drug and medical device manufacturers, and millions of others who work inside, and alongside, each of these stakeholders, providing ancillary, administrative, and other services.   Each of these stakeholders is trying to keep up with all these changes, which often require them to learn new skills (such as using computers to use an electronic health record), work with each other in different ways (more health care teams led by doctors that help prepare the clinical summaries and follow up with the patients in medical homes), or transform their businesses altogether (many hospitals will re-focus on outpatient services, including establishing medical homes).
What will make these changes lasting and sustainable is a systems change approach that recognizes the complexity, inter-relatedness, and dynamic relationships among all these stakeholders.
We can't fix the challenges facing the uninsured without also addressing the quality and costs of the health care that having health insurance covers.  We can't improve health care quality and reduce costs without changing the way that hospitals, doctors, and other health care providers are usually paid, which is based on the volume of services (more office visits, more emergency room visits, more hospital admissions, more days spent in a hospital) rather than the value, or outcomes of those services (whether a patient's health is maintained or improved, whether the hospital actually addressed the health problem without causing more problems such as hospital-acquired infections).  We can't begin to pay for health care value unless there is agreement on what the "standard of care" should be for everyone, and then hold all health care providers accountable for meeting that standard (rather than leaving each patient's care up to each individual health care provider's varying professional judgment).  Agreeing on standards of care means having reliable, real-time, and transparent data about health care utilization and outcomes that are available to everyone rather than being proprietary business secrets for health plans.
A systems approach pays attention to the relationships among all the stakeholders, and is able to adapt nimbly to maximize and leverage opportunities for change whenever and however they arise (both planned and unexpected).  A systems approach recognizes that change takes a long time, and requires planning, patience, flexibility, continuous learning, innovation, and persistence.
While there are clear (and often, multiple options for) solutions to many of the challenges of reforming U.S. health care systems, progress must be made on implementing those solutions.  Like many complex societal challenges, the most prominent barrier to change is not the lack of technical solutions but the motivation of stakeholders to change.  A systems approach recognizes that there must be a combination of individual and institutional changes on the "inside" of those systems, along with continuous pressure and advocacy for change from the "outside", from health care consumers, purchasers, legislators, and government regulators.
What is promising is that the nearly 1,000-page Patient Protection and Affordable Care Act addresses many of these issues and implements some solutions, using a combination of changes in the health care market and government regulation.  While the media and general public have understandably focused on the sections of the law expanding health insurance coverage to the uninsured through the state health insurance exchanges and expanding eligibility for Medicaid, there are literally dozens of sections of the law implementing health care quality measurement, care coordination, new models of health care delivery, health workforce training, and payment reform.
By using a "systems approach" to understanding health care reforms, we might begin to see how all the moving parts of our health care systems can be changed to achieve lasting and sustainable reforms that will benefit all of us.
Image courtesy of fotolia.com.