The Final Stretch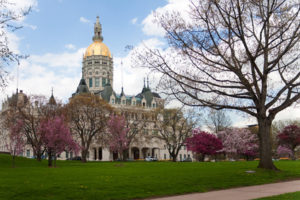 Today's guest post was written by Alison Johnson, consultant to the Connecticut Health Foundation.
With just over two weeks left in the legislative session, we pause to look at some of the less well known (?) legislative proposals that are still alive and moving through the process, along with  other ideas that have withered on the legislative vine.
Still alive:
HB 5038, a bill that would require transparent reporting of health care insurance claims into one centralized database (also known as the All Payer Claims Database). The goal is to facilitate a deeper understanding of how and where health care is delivered, and how much it costs. The benefits of this model have been demonstrated by studies carried out over the years by Connecticut Voice for Children on the collection of similar information in Medicaid.
HB 5483, authorizing a demonstration project for telemedicine under Medicaid at federally-qualified community health centers. Providing health care remotely has the potential to increase access to critical  services, improve health outcomes, reduce waste, and shrink wait times.
SB 405, which would provide business loans and grants to physicians in municipalities with people who are medically-underserved or suffer from a high rate of chronic disease.
Died:
HB 5546, which would have required a look at modifying prison sentences for people who are imprisoned for long periods of time for offenses committed before they were 18 years old. The CT Juvenile Justice Alliance observed that the state has no automatic mechanism for a review of a juvenile sentence after ten, twenty, or even fifty years to see if the sentence is appropriate.
We are continuing to watch these and other bills as the legislature sprints toward its May 9 adjournment deadline – stay tuned!