The Key Ingredient to Leadership
Today's post was written by Brianna Moody, communications & policy intern at the Connecticut Health Foundation.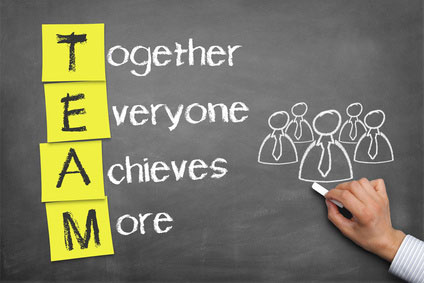 Leadership, leadership, leadership. With that word, president & CEO Patricia Baker of the Connecticut Health Foundation (CT Health), introduced my personal theme for the June 21, 2013 Connecticut Health Intern Academy (CHIA).* Now in its second year, the Connecticut Health Policy Project's CHIA was designed for those of us – like me! – looking to learn valuable skills from professionals working in the real world of health care and policy.
CHIA allowed me to witness first-hand how the ever-changing landscape of health care and health policy require leadership—but not just any kind of leadership: flexible and participative leadership. To be a flexible leader means to be able to switch gears when necessary. It means to stay on top of the ever-changing media trends and it means to be active in seeking the latest news. To be a participative leader means to be passionate, but to not let that passion get in the way of working with and listening to others.
The academy brought a diverse group of speakers together to speak as part of different panels. So we asked our experts what it meant to be working in a constantly changing field. Policy analyst Cara Pasarro stated, "…I am often switching gears and becoming a sort of expert on a particular topic, then moving onto something completely different." From the Community Health Center Association of Connecticut, Deb Polun said, "I must stay on top of news all the time." She urged us to always, "… examine new players in the health care field."
I had wondered how these experts were going to host their panel discussions. Would there be disagreement? Would there be conflicts of interest?
Little did I know that panel presentations would offer quite the opportunity for these leaders to display their leadership skills…in talking with each other.
You see, our speakers had varied and sometimes even conflicting interests. They brought their passions to the table and really bounced off of one another. Being excellent leaders in their various fields did not exempt them from the collaborative process of working together for a panel presentation. When Ellen Andrews reminded us, "No one gets anything done alone," Patricia's message about leadership really hit home. It isn't enough to adapt to a shifting landscape of policy changes; to be an effective leader, I needed to adapt to the people and the personalities around me.
When asked for general advice about our careers, the theme from the panelists was consistent across each conversation. "Follow your passion" they told us each and every time. And, I would add, adapt in the process.
A big thank you to our speakers who shared their experiences and offered us a day in the real world of health care and health policy.
*The Connecticut Health Intern Academy is made possible by a grant from the Connecticut Health Foundation
Image from fotolia.com.