We Challenge You Not to Laugh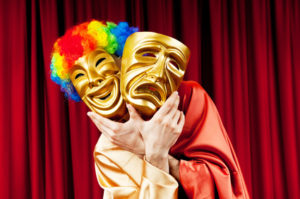 Today's guest post was written by Heang Tan, Project Manager for HealthJusticeCT.org.
Some of the challenges that a person can face in life may seem impossible:  parenting a teen, stopping spam, weeding – all pretty tough activities.
Achieving health equity can feel that way sometimes. We can all admit that, right? Health disparities is a serious subject with real life implications.  However, with our next discussion forum on May 21st, Health Disparities, No Laughing Matter, we wanted to take a look at the lighter side of things and inject some humor into the topic (pun intended).
Hear me out. Humor is useful. It can lighten the load, but it can also bring together people of differing viewpoints. Laughing together is liberating. It also reenergizes us for the work ahead.
Think of the event as a kind of local White House Correspondence dinner but without the fancy dinner, tuxes and gowns, or the President of the United States.
For $5, you get:
Esteemed Hartford Courant columnist Frank Harris
Comedy
Sliders (Beef, pork and veggie options)
Decent beer
Good karma
Our esteemed panel of health experts includes:
Join us May 21st in New Haven. We challenge you not to laugh.