We Survived the Plague, but the Face of AIDS has Changed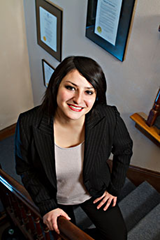 Today's guest post was written by Yvette Bello, Executive Director of Latino Community Services (LCS), and Connecticut Health Foundation Leadership Fellow, Class of 2009.
Background: Last night, a small group of Health Leadership Fellows attended a screening of How to Survive a Plague at the Bijou Theater in Bridgeport, CT. The film, which has been nominated for an Academy Award for Best Documentary, is "the story of two coalitions—ACT UP (AIDS Coalition to Unleash Power) and TAG (Treatment Action Group)—whose activism and innovation turned AIDS from a death sentence into a manageable condition." In this post, Yvette reflects on the film.
I work in this field and I am always surprised that beyond the science and the policy aspect of HIV, what both hurts and recharges me at the same time is the blatant loss of life.  It hurt me to see the progression of HIV in the advocates and it horrified me that the sight of HIV beaten bodies was and is familiar to me. I noticed myself getting a little angry that I have been too many funerals since my time at LCS despite having an HIV system of care.
I couldn't help but think about the advocate pioneers and think to myself, I am thankful that the founders of our HIV system of care and treatment were educated white, gay, men of means that knew, believed and  used their white privilege to fight back.  The face of HIV has changed and my average client is not  educated, not white, not gay, not a man, not of means, and as a person of color, this reality is horrifying.
This shift in average client runs hand in hand with the gradual retraction of services available to consumers today.  The government funded system I inherited 7 years ago allowed providers like me to do services like respite care, home care, buddy/companionship, and food assistance. Since 2005 our same funding system has retracted to only provide assistance to people below 300% of the Federal poverty level assistance to stabilize their health.  This means that we no longer do any of the services I mentioned but now only help clients stay connected to medical care and on medication.  While many may applaud this "right sizing" of government assistance, many clients over the years have  fought us and to this day are confused as to why they can't get what they "need."
As an HIV/AIDS organization, we have experienced retraction from the system that the film described.  Don't get me wrong the government still makes it a point to have mandated consumer involvement in the prioritizing of our funding from a list of categories they have already prioritized. Consumers are recruited to be on these councils and are not prepared enough to understand the impact of their decisions. More often then not consumers advocate for basic needs that while are real and needed, they are often not the point of the meetings.  Consumers often use the councils floor to voice their dissatisfaction with their own personal situations and rarely do we get to decisions that could improve the system.
It hit me last night that there is a disconnect between what my average client with HIV needs and what our government now sees is an HIV need.  My epiphany is that current HIV system considers medical care and HIV medications as its priority and the other needs that my average client  living with HIV have are issues of poverty.  Needs that could have never and cannot ever be met with just the HIV system of care.  Our clients are literally fighting a completely different fight than the one we watched unfold on film last night.
My question is, how do we re-align our consumers with this reality in a way that they can advocate as people of color in a system still built for a white America?
One answer: apply to our Health Leadership Fellows Program so that we can answer this question together.