What Happens When Policy-makers, the Arts, Philanthropy, and Young People Come Together?
Happy 200th birthday, Harriet Beecher Stowe!
If you were watching us on Twitter and Facebook last week, you'll know that the Connecticut Health Foundation both sponsored and participated in some of the events hosted by the Stowe Center to celebrate the author's anniversary. Harriet Beecher Stowe's most famous novel, Uncle Tom's Cabin, started a conversation about race and social justice that continues to this day.
In honor of this anniversary, the Stowe center put together an ambitious program of events to raise awareness of race and social justice issues in the state, culminating in the Call to Action: A Conversation on Race and Social Justice, which was led by US Representative John Larson (D-CT) and attended by select members of the Congressional Black Caucus (CBC) and others. The conversation consisted of three panels: the Economics of Race, the Achievement Gap, and Health Disparities, which CT Health President & CEO Patricia Baker participated in. The Stowe Center will publish the recommendations and reactions of the panelists and the CBC, which will be presented in Washington, D.C., and archived at the Library of Congress.
We invited our grantee, Health Justice CT, to participate with us in these events. Here's what Maryland Grier, Senior Communications Officer at CT Health, and Isabelle Tan, Program Intern at HealthJusticeCT, had to say.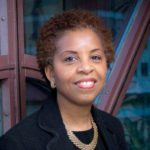 Maryland: It was really exciting to participate in such a historic event that brought together three different groups made up of policymakers, philanthropists, and the arts to discuss a 200-year-old-plus problem that, sadly, still exists today: disparities. This was a great opportunity for Connecticut to be part of the national effort to share solutions for eliminating economic, education, and health disparities with the member of the CBC.
I was especially pleased to work on a partnership with a literary and social change arts institution because I've always felt that there was a place in the arts for addressing today's social ills—such as health disparities, one of our priority areas here at the foundation. No one integrated the arts better than US Representative Jesse Jackson, Jr (D-IL) when he used Stowe's Uncle Tom's Cabin to provide background and context for how Stowe started a social change movement that raised consciousness and ultimately, the hearts of people to end slavery. I hope that this partnership will serve as model to inspire others to think about how to reach beyond traditional partners to create a movement to remove injustices related to education, economics, and health.
During the Call to Action, the CBC acknowledged and responded to suggestions. While I'm sure the CBC members had heard these ideas before, I believe that this experience reinforced the urgency to address the problems and sparked a greater commitment from them to take what they heard back to DC. US Representative Laura Richardson (D-CA) said that we should be proud of ourselves because Connecticut is really ahead of the curve when it comes to addressing some of these disparities.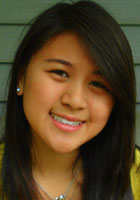 Isabelle: Members of the community certainly knew what they were talking about, but the ideas and comments that inspired audience members, from what I saw, were from the students. The students from the Congressional Youth Caucus had a different perspective from the panel of experts– a perspective that was real, raw, captivating, modern and representational of their school and their community. Their genuine stories and "wise-above their years" insights inspired the audience and moved the conversations forward.
"Invest in my success or pay for my mistakes in the future," said Leon Chandler, one of the student panelists, as the audience applauded in agreement.
This student's words were so simple— but yet, so profound and relevant on all fronts of the social justice agenda. As a student myself, I knew exactly what he meant. The audience knew, too.  If we as a society continue to ignore and continue this lack of systematic care for one another— social deficits are inevitable and people will continue to suffer.
I learned a lot from Friday's event. One of the important lessons is that young people are perhaps the missing piece of this socioeconomic enigma.  And now I ask, how can young people further mobilize this conversation and become the vehicle of social movement?
Congratulations to the Stowe Center for pulling off a great program of events! You can see pictures of us participating here.
Maryland Grier is the Senior Communications Officer for the Connecticut Health Foundation. She volunteers for several humanitarian organizations and engages in mission work locally and around the globe. She also enjoys traveling and the arts.
Isabelle Tan is a Program Intern at Health Justice CT, she is an undergraduate student at Hamilton College. She enjoys running, reading and going to the beach.