What the ACA Employer Mandate Delay Means for Health Equity
Today's post was written by Patricia Baker,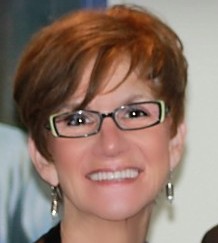 president & CEO of the Connecticut Health Foundation.
Last week, we at the Connecticut Health Foundation (CT Health) along with the rest of the American public learned that the Obama administration decided to delay the Affordable Care Act's (ACA) employer mandate by one year. Beyond the obvious implications of the policy change – that large employers (50+ employees) have an additional year to offer coverage to full-time workers or pay a penalty as public and private systems align to support this provision – we immediately began thinking about broader implications for our work.
I want to emphasize that only employers with more than 50 employees were mandated to offer health insurance. The mandate does not cover small businesses (2-50 employees). This mandate will also not affect the population who will purchase insurance through the exchange. Most importantly, most large employers in Connecticut offer health insurance. The effect of this delay will not be so dramatic in Connecticut as in other states.
That said, CT Health is no stranger to having to change direction mid-course as a result of unforeseen circumstances. Even when rain is forecasted, you can still find yourself surprised to get wet. We knew intellectually and have heard leaders caution three dozen times that health reform would be messy, but the delay of such a high-profile provision was a wake-up call that signifies passage into a higher stakes phase.
While CT Health has not been an active participant around reform in the employer sponsored coverage arena, we understand that the employer mandate delay will affect how other pieces of the health reform puzzle fit together. In other words, while this delay does not change the foundation's immediate plan for leveraging health reform to expand health equity for people of color in Connecticut, it will affect us and the larger goals to which we seek to contribute because of the interconnected nature of the provisions involved.
We know that for the ACA to succeed in improving the health of Americans, as many people as possible need to be enrolled and have access to a high-quality health care system. The delay will most likely mean changes to the timeframe, financing, and public/political perceptions. It will require all the more vigilance to ensure that health equity issues do not get lost.
CT Health maintains that the Affordable Care Act is the type of opportunity that comes around once in a lifetime to change a system that virtually everyone can agree is broken. This delay strengthens the foundation's resolve to adapt to the changing environment and to maintain realistic expectations about ups and downs that will need to be weathered with the higher purpose of equitable health care always in clear sight.