Why Might You..? (And Other Ways to Use Influence)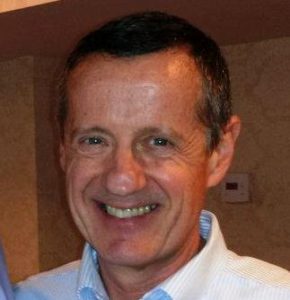 Today's guest post was written by Enrique Juncadella, Fellow Class of  2010.
Can we build public will for health equity through Motivational Interviewing (MI) techniques? Dr. Michael V. Pantalón says yes. And at the Connecticut Health Foundation (CT Health) All Fellows Day on Friday, April 13th, he showed us how.
Dr. Pantalón is a motivational coach, consultant, speaker, therapist and author, as well as an award-winning faculty member and psychologist at Yale School of Medicine. During his presentation, he used many examples from both clinical and real world settings to illustrate how MI helps us overcome resistance to change and achieve effective action.
The first step this process is to avoid creating entrenched adversarial positions and to offer autonomy to our counterpart in order to share the power of decision making.  Simply put, when we request that someone else should do something, we should acknowledge that they don't necessarily have to do it.
Second, we must reinforce our powers of reasoning and persuasion by asking our counterpart what would be the consequences of taking said hypothetical action and how would those consequences be desirable. It's important to frame the question with a "positive why" instead of a "negative why." Thus, the question "Why might you change?" (instead of "why not change?") becomes a powerful weapon and tool in our quest to help others see things differently.
The final component of this process is to reflect to our counterpart the choices in the making and their value, and their positive impact to them and others.
Dr.Pantalón is a passionate and engaging speaker who kept all attendees captivated by the power of his stories.  He believes in the power of his technique applied to every aspect of daily life, including his personal life and professional interactions with colleagues.
Indeed, a long train ride from New Haven to Washington DC found him in a difficult and argumentative conversation with a colleague and fellow traveler. Dr. Pantalón played his decisive effort to reach common ground from his playbook – a fact that his colleague, also a trained clinical practitioner of MI, pointed out by saying: "Don't you use that MI stuff on me" – That was a quick recipe for agreement!"
"Dr. Pantalón's new book, Instant Influence – How to Get Anyone to Do Anything Fast! describes all this methodology in great detail and provides practical advice for its implementation.  It is available for purchase from the author's website at www.michaelpantalon.com.