Yolanda "Sync'ing" about the iPad
Today's post was written by Yolanda Wilson, Office Manager at the Connecticut Health Foundation (CT Health).
Hi there, it's me again, I was just "sync'ing" (okay, "thinking," for all of my non-nerdy friends) that I need to put down the espresso and share this with you.
We purchased a V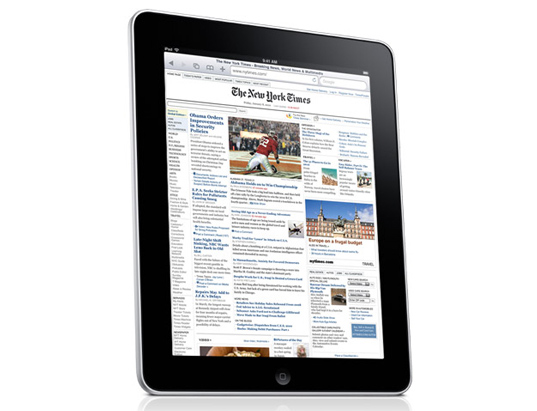 erizon iPad!  Whoo hoo, and we love it!  I love electronic gizmos, gadgets, and devices but was a little skeptical of the iPad in the workplace.  I know for one's personal life it is a fun gadget to take great pictures or videos, browse, read books, watch TV and movies, and listen to music.  But, I wasn't quite sure what this bigger than a smartphone, yet smaller than a laptop/notebook "thing" could do that would significantly change or improve how we do our work.  Well, let me tell you, I'm impressed.
It's less bulky and easy to pick up and go to a meeting.  You can take notes, tweet, and make presentations, just to name a few of the things you can do with it.
You don't have to unplug all the wires and re-plug the wires when you're done like you do with your laptop.
It's convenient for quick browsing and reading.  You don't have to wait to turn on your computer and for all of your software to load.
The screen size is perfect for a more intimate, one-on-one presentation and discussion session.  (Hint: Like with your cellphone, you can pinch the screen to zoom in or out of what you're viewing.)
You can connect to display on your big screen in your conference room.
As an option, you can add text messaging capability which is another quick means of sending and receiving short messages and staying in touch with staff, vendors, grantees, clients, etc., who may be using an iPad or another electronic device such as their iPhone.  (Hint:  Let's say you're in a meeting taking notes on your iPad and you can't escape to make a phone call, send a quick text saying you're running late.)
You can install Skype or Google Voice to make calls within a WiFi signal.
The apps are incredible.  Like with your smartphone, there is almost an app for anything.  Check out the Dropbox app (offers remote file sharing and viewing of files using various electronic devices from any location).
You can choose to sync with iCloud and/or your Outlook email.  (We find that this works better for Mac users vs. PC users.  We offer an option for PC users:  Share files using emails to and from the iPad. )
You can tailor your shared iPad to be a little more restrictive than an iPad assigned to an individual. (For example, you may not want your shared iPad to sync with a person's desktop, or you may want to control movie ratings to be no higher than "PG".)
Tips:
Why not use it in place of paper or index cards when giving a presentation?  Save a tree!
We found that in viewing our presentations after a few minutes, the screen would go blank.  Solution:  change your timeout setting to "never" so the screen will stay awake (go to Settings/General/Autolock).
One cool thing we experienced one day was that someone's iPhone battery died and they didn't have their charger with them.  We connected the iPad cord to the iPhone and it successfully charged the iPhone.  Talk about convenience and multipurpose.  Kudos to Apple for the smart design of its products — one cord to rule them all — nice!
Though I prefer to use the laptop to create and edit documents as the laptop seems to work better in this capacity using Word, Excel, PowerPoint, etc., you can download apps to do these sorts of things.  Check out Keynote (for presentations/PowerPoint type docs) or Pages (for word processing).
Download apps from the App Store.
Again, I'd like to thank my great I/T staff members, Carol Pollack and Hugh Brower!
Please share your experiences and tips with me! What else could we be doing?