You Want Latinos to Enroll in Health Insurance? Engage Genuinely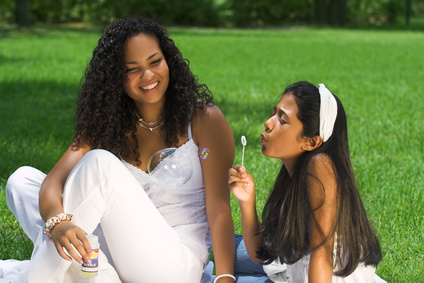 Today's guest post was written by Yolanda Caldera-Durant, Senior Program Officer, CT Health Foundation, and Yvette Bello, Executive Director, Latino Community Services & CT Health Foundation Health Leadership Fellow.
Latinos "are the fastest growing racial or ethnic population in the United States today and are expected to comprise approximately 30 percent of the total US population by 2050." – Henry J. Kaiser Family Foundation.
For generations, Latinos have essentially been left out of true and meaningful health care and they stand to gain significantly. Nationally, one in three Latinos lack health insurance coverage – a troubling statistic.
On October 1, 2013 open enrollment for health insurance begins under the Affordable Care Act (ACA). How can Connecticut significantly increase health insurance coverage for Latinos under the ACA? The Medicaid Expansion, and health insurance plans offered through Connecticut's health insurance exchange, called AccessHealthCT, hold the keys.
Latinos in CT: Taking a Closer Look
When looking at our own state it is unclear how many Connecticut Latino residents are aware of the health care expansion and what it means for them and their families.  Latinos comprise 14% of our state's population or 482,000 people. In CT 22% of Latinos are uninsured. The annual median income for Latinos in Connecticut is $21,000. Another important fact is that Latinos are a relatively young population with a median age of 27 years. Given the need for Access Health CT to enroll young adults into the market place to keep insurance rates affordable, this is an important population to engage and enroll.
Effectively and Genuinely Engaging Latinos in the Health Care Expansion
Latinos have had two options for quite some time. Medicaid has been available for Latinos with low income, but Medicaid has historically trailed in the quality and availability of services. Middle to upper income Latinos were essentially locked out of health insurance all together due to restrictive policies such the ban on pre-existing conditions. Frankly, this population will need time to adjust to becoming a desirable "market" when that hasn't always been the case.
This significant obstacle can only be overcome through effective, genuine engagement of Latinos. AccessHealthCT must be an effective conduit of national information and, more importantly, must build relationships with organizations already trusted by Latinos. While utilizing trusted community based organizations is an excellent strategy, it still may be a tough sell for Latino consumers.  This is a daunting task and further complicated by the limited resources dedicated to the overall enrollment strategies here in CT.
Quality of Health Care Delivery
Another barrier to enrolling Latinos is that the ACA has yet to significantly change the quality of treatment Latinos receive. Questions remain. For example, post October 1, 2013, will non-English speaking patients be able to communicate effectively with their health care providers through an interpreter at a higher rate than they do now? Will all healthcare providers be more open to continuous cultural competence training?  Saying that, more often than not Latinos will be cautiously optimistic and will want to see how they will benefit from participating in the insurance exchange before singing its praises.
Major Opportunity Moving Forward
Despite these cautionary notes, the ACA presents an important opportunity for Connecticut to expand health equity. AccessHealthCT will not be able to make inroads into Latino communities across the state on their own. It will take a focused, consistent and diligent effort on behalf of community based organizations, faith based groups, small businesses, community leaders and local residents to take capitalize on this historical opportunity.