Ann Martha Levie, MSW, MPH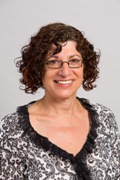 Principal, Ann Levie Associates
West Hartford, CT
"The most powerful tool in a leader's arsenal is listening.  A leader pulls the knowledge together to advance the agenda."
Ann Martha Levie learned about collective action from her parents who included their children in marches and demonstrations for peace,  civil rights and women's right to choose, to name a few of the issues.  Fighting for social justice and equality is her family's legacy.
Studying in Mexico to learn Spanish provided Levie with a glimpse of life and health in the developing world.  She stayed for three years and returned to get her bachelor of arts in Spanish secondary education from the University of Connecticut.  Working with young adjudicated Latinos made her re-evaluate her life's plan and she decided on a career in social work.  She spent the next 29 years working in human services and public health.  Levie earned her master's in social work and master's in public health from the University of Connecticut.
Outside of work, Levie interests include yoga, spending time with her family and participating as a community activist.