John P. Torello, MS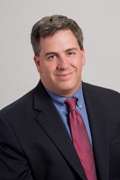 Program Manager
Court Support Services Division
State of Connecticut, Judicial Branch
Hartford, CT
"A leader is someone who can look at an opposing view and try to incorporate it into their own perspective in order to meet the needs of everyone."
John P. Torello has worked in the mental health field for close to twenty years, including direct service and management, support, and administration.  After earning his master's degree in school psychology from Southern Connecticut State University, his professional career led him to helping others navigate large systems including healthcare, legal, child protection, and education.
Torello has firsthand experience with the health care system when in 2006 his infant son was the victim of a medical error leaving him severely disabled. He took action and reached out to the hospital where the error occurred which resulted in a training curriculum based on his family's experience. Today, the Torello family continues to speak with healthcare providers and educators throughout the state in an effort to improve medical care.
Outside of work, Torello and his wife manage the day-to-day activities of raising four young children.