Kevin Galvin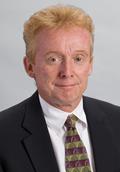 President
Connecticut Commercial Maintenance, Inc.
West Hartford, CT
"A great leader can bring people together to develop a common direction with a focus on consensus, equality and a positive group outcome." 
A home grown entrepreneur, Kevin Galvin has worked for himself in the small business arena for more than 30 years. His work has taken him throughout the United States, Canada and the Caribbean. Major influences in his involvement with advocacy relate to his work experience in countries where he witnessed incredible poverty and saw how those populations dealt with the disparities.
His current business has a policy of hiring minorities and/or entry level people and creating personalized training programs to develop them both personally and professionally. "It was these interactions over the years that drew me to advocacy around health care issues," he says. His goal in recent years has been to advance the conversation that healthy employees are productive employees. Galvin is the founding chair of the Small Business for a Healthy Connecticut, created to represent small businesses seeking systemic solutions of the health care crisis.
Galvin blends his daily with taking time to learn new things in different ways, and looks forward to his time in the Health Leadership Fellows Program.  In his free time, Kevin can be found in his shop restoring vintage machinery.