Grantseeker Checklist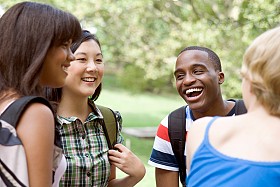 A balance between meaningful innovation and evidence-based solutions is what we live for, so we're always on the lookout for ideas with the vision and practicality to expand health equity across our state. We accept unsolicited proposals and provide grants at specific times each year, so understanding the process is critical. If you're interested in applying for a grant, follow the steps below.
Step 1: Get Informed
Step 2: Complete the Checklist
Goal alignment. Your proposed project must align with one of our strategic goals and objectives. If you have not read our new strategic plan, please do so before applying or calling. You should be able to clearly articulate how your proposed project supports the realization of CT Health's plan, so we encourage you to seek the intersections between your work and ours.
Systems change. How does your project propose to create systemic, sustainable change? You can read our theory of change here.
Vision of success. Can you effectively express your measurable, expected outcomes? How will you know if and when your project has been successful?
Long-term impact. It's critical that you have a plan for sustaining the changes that your project creates once the grant period has ended. What will be your steps to ensure lasting influence?
Cultural and linguistic competence. This requirement is twofold. First, your organization must be committed to increasing its cultural and linguistic competence through its policies, procedures and philosophy. And second, you must be prepared to design and implement your project with cultural and linguistic competence to ensure that people of color will benefit.
The fine print. Read through the Frequently Asked Questions and understand the finer points of what we do and do not fund.
Step 3: Submit a Proposal