How We Decide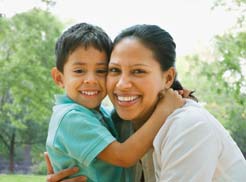 What to Expect
The review process for Your Ideas grants takes approximately three months. Applications are first reviewed by an internal panel, then the program committee of the board of directors, and finally the full board, who makes funding decisions. The staff's role is to facilitate and support the board's decision making.
We will contact you at several stages in the process, either in writing or by phone, to keep you updated on your application status. You may contact us at grants@cthealth.org about the status of your application at any time.
Our Review Process
For Our Grant Ideas, Your Grant Ideas, and General Operating Support Grants, we review applications as follows:
We conduct an internal audit of the submitted application. This ensures that the application includes all required documentation and that all application sections are complete. Incomplete grant applications (those missing significant required information in the narrative or appendix) will not be reviewed. Applicants can typically resubmit a completed application in the following quarter. More information about our deadlines.
Each application is assigned to a program officer who serves as the proposal's lead reviewer.  Other CT Health staff or outside experts also may review grant applications.  All proposals requesting at or above $200,000 of funding require an in-person site visit (meeting at applicant's organization).  Reviewer ratings, comments and opinions are incorporated into recommendations to the program committee of the foundation's board of directors.If the program officer recommends funding a proposal, the application moves to the next step in the internal review process.
The program committee then reviews applications, considers the recommendations, and makes its own recommendations to the full CT Health board for a final vote. Committee members may ask additional questions, table the proposal and ask the applicant to reapply in the next quarter, or exclude the proposal from its funding recommendations to the full board of directors.
The full board of directors votes to either accept or decline the program committee's funding recommendations during quarterly meetings.  All applicants will be notified of the board's final decision in writing or by phone within seven (7) business days of the decision deadline.