How We Listen and Learn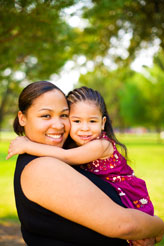 Nothing stays the same in 10 years' time. Including our foundation. The goals we strive for now have evolved from more than a decade of experience. We are a change agent, and as such we must change too, learning from our successes, our failures and our grantees and partners as we go. How do we learn?
We listen
We don't know everything. We pay attention to our partners and see how they do things and how they approach situations. We bring in experts to help us with research and hear what they have to say.
We're always learning
You can't be afraid to make a few mistakes along the way. But it's what you learn from these mistakes and how they propel you forward that makes the difference.
We collaborate
It's been said a lot, but the whole really is greater than the sum of its parts. When we work with others, whether they're our partners, our Fellows, or state policymakers, we all gain the tools to succeed.
We take change one step at a time
Change doesn't happen overnight. Sometimes it takes years. We have to plan for the long term, but also be patient and work in the short term. Before we raise the consciousness of a group, we have to be sure that the resources are there to meet their needs.
To see how we've learned and grown over the years, take a look at our case studies.