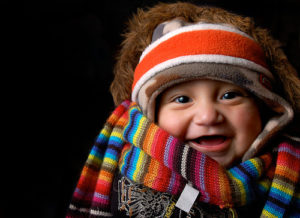 As you may know, oral health is one of our priority areas here at the Connecticut Health Foundation. Briefly, we support projects that improve the oral health of low-income pregnant women and children (you can read more here).
We don't create our priorities – or our strategy for how we tackle them – in a vacuum. We know how important it is to ground ourselves in facts, and fact is, those doing the work on the ground often know the issues best. We wanted to know what's changing systems and what's working in other parts of the country.
To get this input, we hosted a series of listening sessions with oral health leaders, practitioners, and experts to understand their view of large-scale issues, and possible solutions and policy changes. We held these sessions in Bridgeport, Hartford, and Norwich to get community-specific feedback on what role CT Health can play in making real change.
The response we received was encouraging.  Over 50 people attended our 3 sessions in total. Attendees included representatives from obstetrician practices, Head Start and Healthy Start, state Departments of Education, Public Health and Social Services, and community health center oral health providers and administrators.
At the beginning of each session, we explained why CT Health selected pregnant women and children as our target audience, and asked for input in how we could best reach these audiences and make oral health a priority for them. We were reminded what a multi-faceted issue this is, and how there are many different ways to approach it.
As we began to compile and look at the feedback we received, several themes emerged. Here's some of what we heard that really resonated:
Insurance coverage for pregnant women. Medicaid covers dental care for pregnant women until they give birth. After that, these women lose their coverage, and access to care becomes a problem. Reportedly, some women do not want to start oral health treatment as they know it can never be completed in time.
Involvement of obstetricians in oral health promotion. Pregnant women have frequent contact with their obstetricians. This is a unique opportunity to emphasize the importance of good dental care throughout pregnancy yet few obstetricians consistently incorporate conversations about oral health into their prenatal care.
Fear and misinformation around treating pregnant women. Once women know to seek dental care during pregnancy, they need to find dentists who will treat them. Many dentists have concerns about treating pregnant women – yet not treating them can result in serious consequences for the pregnant mother and her infant.
Learning from behavioral health "co-location." Behavioral health services are often "co-located" with other health services, the idea being to provide "one-stop-shopping" for patient care. CT Health heard stories where co-location also worked for oral health but not in all cases.  The potential of this idea is important and CT Health hopes to research what are the factors that make this model success.
Mandating dental care for school entry. Currently, the state of Connecticut mandates a full physical exam and several vaccinations before a child is allowed to enter school, yet no dental examination is required.  Many community members suggested that adopting a required dental exam may increase the number of children receiving dental services.
As you can see, this was great feedback from our community, and we want to thank everyone who participated. Our next step will be to circulate a document that contains all of the feedback we compiled from our sessions, and use this to inform the research and literature review that we'll be conducting in the coming months.
The end of these listening sessions does not mean we are done listening to our community. We'd love to know – what would you add to this list as being critical for our consideration? What's your experience been with the issues around oral health for pregnant women and children? On the other hand, as you read these bullet points, do you have questions for us and the rest of the community? We want to continue this conversation.
Photo courtesy of Vatobob on Flickr.