Today's post originally ran on March 29, 2012.
Today's guest post was written by Heang Tan, Project Manager of HealthJusticeCT.org (a grantee of the Connecticut Health Foundation) and Fellow Class of 2008.
Want to be a health justice super hero?  Become a health leadership fellow.  As a fellow you will harness your inner powers to do more on the quest for health equity.
I know that everyone has the capacity to be a super hero in the fight for health equity and this program can make a real difference. Here are top seven reasons why you should become a fellow:
X-Ray Vision: Gain the miraculous ability to see through challenges in eliminating racial and ethnic health disparities. As a fellow you are not only expected to address challenges but to also develop solutions by working on a group project. My group project connected community health centers and community organizations to increase access to care for Cambodians living in the Danbury area.
Super Bonding Powers: Create a lifelong network of super hero friends, because no hero has to fight alone.  This is the true meaning of fellowship; I now have a network of partners that I can collaborate with on specific projects such as the Health Justice CT initiative.
Feast like a king:  All super heroes need super fuel. Expect to be fed well at each monthly meeting and weekend retreats.
Get a Super Suit: Find out what color unitard best suits you, and get INSIGHTS® into who you are as a super leader. This assessment helped identified my leadership strengths and opportunities for growth.
Super Hero Sanctum: Superman had his Fortress of Solitude. Every super hero needs some time from  saving the world and the opportunity to think deep super hero thoughts.  I cherished the safe and inviting environment in which the program provided for pause and reflection.
Roll like a Super Hero:  For ten months, you'll have a team of senior superheroes helping you, guiding you and listening to your super hero thoughts.  The leadership coaching and peer-to-peer support made a big difference in my leadership development.
Learn and Practice: Albeit not very super hero sounding but the people who are making me write this blog would be annoyed if I didn't say that you will be given learning and practice opportunities to enhance your current leadership capacity so that you become an effective health leader. (You really will!) I learned that active listening is just as important as speaking.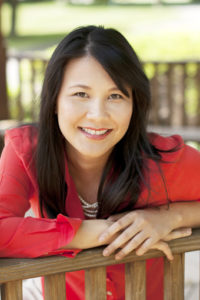 I have since graduated from this program nearly four years ago and have come into my own super powers.  From becoming a more effective leader to strengthening my network, I have to say the lessons I've learned from the program still profoundly impact my work as a health advocate.
I would love to hear from fellow fellows who have graduated or who are currently enrolled in the program. What super powers have you gained?
To those who are considering becoming a fellow, what questions do you have for me?