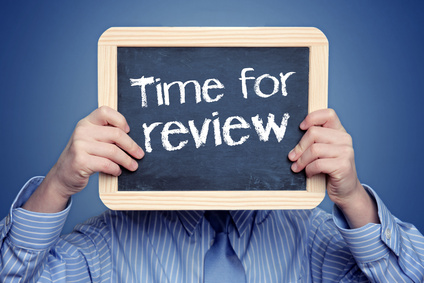 Today's post was written by Patricia Baker, president & CEO of the Connecticut Health Foundation.
2012 represents the fifth year, and mid-point, of the Connecticut Health Foundation's (CT Health) ten-year strategic plan. A mid-point is both a symbol and an opportunity for reflection and review of the work that's been done with the goal of becoming even more effective in our work.
The world has changed significantly during those five years. We find ourselves in the grip of an economic recession that has reduced federal, state, organizational, and even personal budgets. In response, many of us are and have been working to curtail our spending, and the implications for the health of CT are enormous. Many cannot afford the healthcare they so desperately need, and funds for programs such as Medicaid are being cut, creating a vicious cycle that leads to worsening health across CT and the rest of the country. Given the state of the state, as it were, our work, and the work of our grantees, is especially critical at this time.
At the same time, the Affordable Care Act (ACA) was signed into law, and just recently, the Supreme Court of the United States upheld the law as constitutional. The ACA will afford a tremendous opportunity to lower or even eliminate the existing barriers to healthcare. Not only will health insurance be more affordable, reforms within the ACA will institute quality measures which will improve the delivery of health care, as well as the care itself, especially for people of color.
This is the landscape in which we have been conducting our mid-point review. As we sought to evaluate our work toward our mission, and within our priority areas, we considered the following:
Children's mental health: Federal estimates indicate that somewhere between 21,100 and 46,000 children and youth in CT have moderate or serious emotional disorder at any given time.
The Affordable Care Act: More than 200,000 CT residents stand to gain health coverage under the ACA.
Racial and ethnic health disparities: Hispanic and African American residents respectively are roughly 5.4 times more likely to lack health insurance as compared to white residents.
To determine how to evaluate and prioritize, we created a set of guiding principles, perhaps the most important of which was the desire to go deep and not wide to make the biggest impact.
We're still in the process of solidifying these recommendations, as they're not ready for prime time just yet. Right now we're meeting with leaders across CT to get their feedback and reaction to our draft suggestions. Once final recommendations are in place, an announcement will be made.
We are, and remain, the Connecticut Health Foundation. Our mission remains unchanged. We will continue to strive to improve the health of CT residents, and align our priorities accordingly.
As a final note, I'd like to take a moment to say, I'm really proud of the CT Health staff for their hard work, critical thinking, and dedication to making the right choices for the foundation. While there's more work to come, there is no doubt in my mind that we'll continue to rise to the occasion. My thanks to all of you.
Photo from fotolia.com.