Today's post was written by Jenn Whinnem, communications officer at the Connecticut Health Foundation.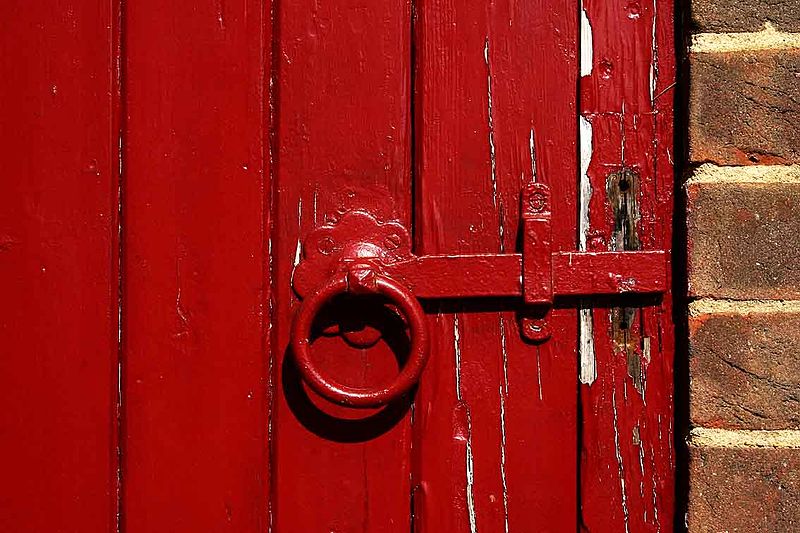 This morning I read Arielle Levin Becker's piece for the CT Mirror (grantee), "7 things to know about HUSKY and Obamacare." As I read the third thing to know, I said "This is why we need No Wrong Door, now." I can be emphatic person, it's possible I even banged my keyboard with my fist.
It's a great article from Levin Becker that explains the four different types of HUSKY health insurance and how it will change as of January 1, 2014 due to the Affordable Care Act (ACA). In short, Connecticut has chosen to accept federal dollars to expand Medicaid, meaning that more people will be eligible to enroll in HUSKY. The piece is very clear about the changes.
The fist-banging was a reaction to the how the complexity of applying for HUSKY will increase under the ACA. The previous process involved enrolling, via paper form, through the Department of Social Services (DSS). Now, consumers can apply to both DSS and Access Health CT (AHCT), the state's health insurance marketplace created under the ACA, via paper form. Consumers can also apply through the AHCT website.
As of now, DSS's paper application for HUSKY is four pages; to include all the eligibility requirements under the ACA, it will become longer. As Levin Becker points out, those who fill out the four-page form will have an incomplete application and they'll have to take another step to apply.
But that's just the form. Low-income consumers will have to know whether or not to apply through the Department of Social Services or through AHCT. For consumers who are right on the line between being eligible for HUSKY or for subsidized coverage in the marketplace, this could mean applying for the wrong kind of insurance and having to try again. Never mind that a child may be eligible for a different type of insurance than her parents, further complicating the process.
Since 65 percent of Connecticut's uninsured are people of color, the difficulty inherent in our current system is bound to have a negative impact on this population. And as getting people of color more access to better care is our strategic focus for the next five years, we want to remove barriers to access.
How No Wrong Door Would Help
If No Wrong Door (NWD) were in place, low-income residents would be able to apply for health insurance once, using only one simple form. Think of it like this: under NWD, every door – whether DSS or AHCT or another government agency – is the right door to get health insurance.
The Connecticut Health Foundation (CT Health) commissioned research from the Urban Institute, which appears in the form of an infographic and policy brief here, about how implementing the Affordable Care Act (ACA) with NWD would mean an additional 13 percent enrollment, with the greatest advantage accruing to children and people of color. More details about the coverage gains that could be realized with NWD in place can be read here.
Putting NWD in place will involve disparate information technology systems coming together, among other activities. Connecticut has committed to fully implementing NWD by the end of 2015. Based on the research, we believe this move is best for Connecticut residents.
But for about two years, there will be many a wrong door for the low-income residents of Connecticut. This means time wasted on applying at the wrong agency, delayed receipt of coverage, and more.
CT Health has always looked out, so to speak, for this at-risk population. While we wait for the capital-S system change to take hold, we're working on smaller-S system change, such as providing a grant to the Navigators and In-Person Assisters (NIPA) program. These community-based individuals and agencies are there to help guide such residents to the right program. Shoring up their ability to help people find the right coverage for them is critical to reducing the burdens imposed on them by an imperfect system.
I encourage you to read Levin Becker's piece here. What else can CT Health and our partners do to make up for the wrong doors?
This file is licensed under the Creative Commons Attribution-Share Alike 3.0 Unported license.